In this post I will help you understand what Millets are and How to Introduce Millets in Your Diet.
Millets are the SUPER WONDER GRAIN - Grass- Cereal of food world! Actually something in between all of that and that's what makes them so awesome!
Did you know UN Food and Agriculture Organisation has decided to observe 2023 as the International Year of Millets?
Well now you know!
What is Millets
If you don't already know about them then let me introduce you to them!!
Millets are a group of small-seeded cereal grasses.
The most common types of millets used are Ragi/Finger Millet, Bajra/Pearl Millet, Jowar/ Sourgham and Foxtail Millet/ Kangni.
Though it used to be pretty common a few decades ago, we seem to have lost touch with them.
Chances are, your grandma probably ate lots of Millets.I know that Bajra Roti and Jowar Khichadi were a staple in my grandma's diet.
These little cereals may be called something else in your local language, and in all probability you would have heard of them.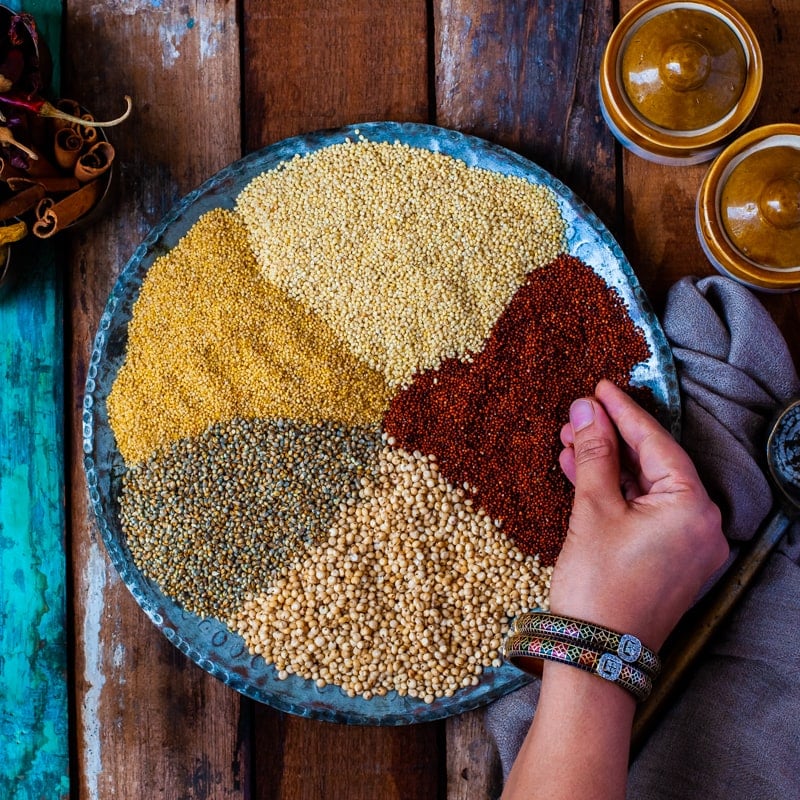 Why eat Millets
Millets are Environmentally Sustainable
Millets need very little water, almost no pesticides and can grow extremely well in dry arid regions.This makes them all the more sustainable unlike Rice and Wheat.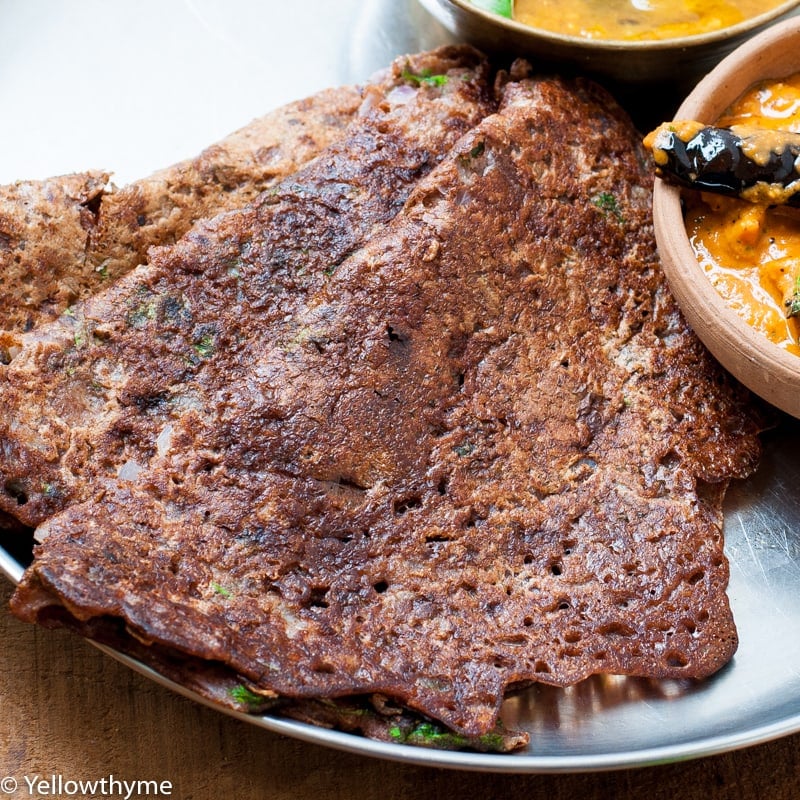 Millet are Extremely Nutritious
They are Gluten Free,Mineral Rich, non allergic & easy to digest!
They are very high in fiber and nutrients.
Look at the table below to understand the nutrient composition of Millets with respect to rice and wheat.

Out of all these millets,Ragi OR FINGER MILLET is truly a wonder millet- it has 30 times more Calcium than rice!!! Sprouting the Ragi gives a boost to it's Vitamin C which makes the Iron bio available and hence easily absorbable.
Is Millets Gluten Free?
Millets do not have any gluten.This makes them an great substitute for people with Gluten intolerance and Celiac disease.
They are easy to digest and non allergic, that's the reason why millets life Ragi are given as first foods to children.
---
Nutrient composition of millets compared to fine cereals (per 100 g)
---
How to add Millets in your diet
After all the scince talk, lets get down to the actuals!
How do you eat millets!
The easiest way to start is
Add millet flours to Roti Dough.
Add Millet flour to dosa batters
Soak whole millets along with rice and dal to make idlies and dosas
Cook them like Rice and eat instead of rice.
You can use Millet flour to make to make crepes, pancakes , dosas and even cakes!

Sprouted Ragi flour often is cooked with water ,ghee and jaggery into a highly nutritious porridge for infants.
Millets like foxtail and Little millets imitate couscous when boiled in water.They can be used instead of rice in making Pulavs, fried rice and khichadi.Millets can also be used to make the everyday dosa/Idly batter instead of rice.
For more everyday Millet recipe inspirations- follow my millet board on PINTREST
How to cook with Millet
You can do so much with millets!
You can make a porridge, rotis, Khichdis and Salads.You can also make idlis,dosas and Chilas out of most millets.
On an everyday basis, i find making Thalipeeth and chila is the easiest for me.
Here are some of my most popular Millet recipes.
Where to Buy Millets
You can buy millets in most local stores.Ragi, Jowar and Bajra are very easily available online also.
Stores like Amazon,Flipkart,Natures basket also have a great collection of Millets.
What are different types of millets
What does millet look like
Millets are like small grains.Like Quinoa.They can look smaller than quinoa too.
Which millet tastes like rice
In my opinion, foxtail and Barnyard Millet tastes like rice the most.