Millet Cookies - Eggless Millet Flour and Whole Wheat, Butter Cookies perfect for Kids!
I have been making these Millet cookies for about 7-8 years now. I am always looking for healthier options that can improve our daily nutrition.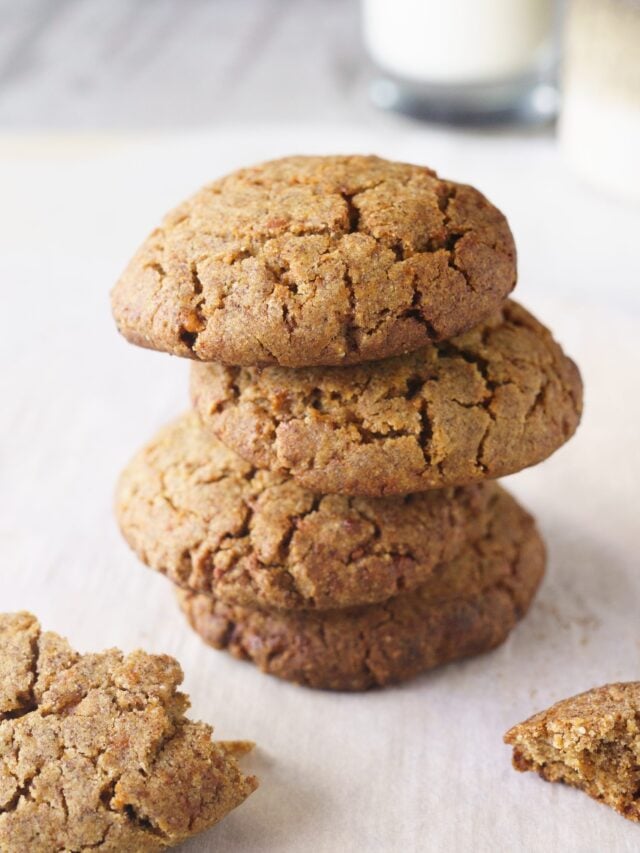 Did you know Millet flours are actually great for making cookies? The Millets make the cookies very crisp and crumbly.
They don't have gluten so you will need to add a gluten element to hold the cookies together, that's where the whole wheat flour comes in.
These Millet Cookies are Refined Sugar Free and Refined Flour Free! Though in a pinch, you can use refined flour and white sugar if you wish.
I usually make these for my son.So i use whole wheat flour and jaggery.
You can make beautiful cut out cookies with this recipe or you could make normal round shaped cookies. Also try Ragi Chocolate Chip Cookies and Double Chocolate Ragi Cookies.
If you are in the mood for a decadent chocolate chip cookie thats egg free, try my recipe in the link.
Why Eat Millets?
Ragi is an Indian Super Food.It is a Millet thats packed with nutrients.It has more than 80 times calcium than wheat and rice!
You can read more about it in my post on how to add Millets in your diet.
Ingredients for Millet Cookies
Here is what you will need to make these Millet cookies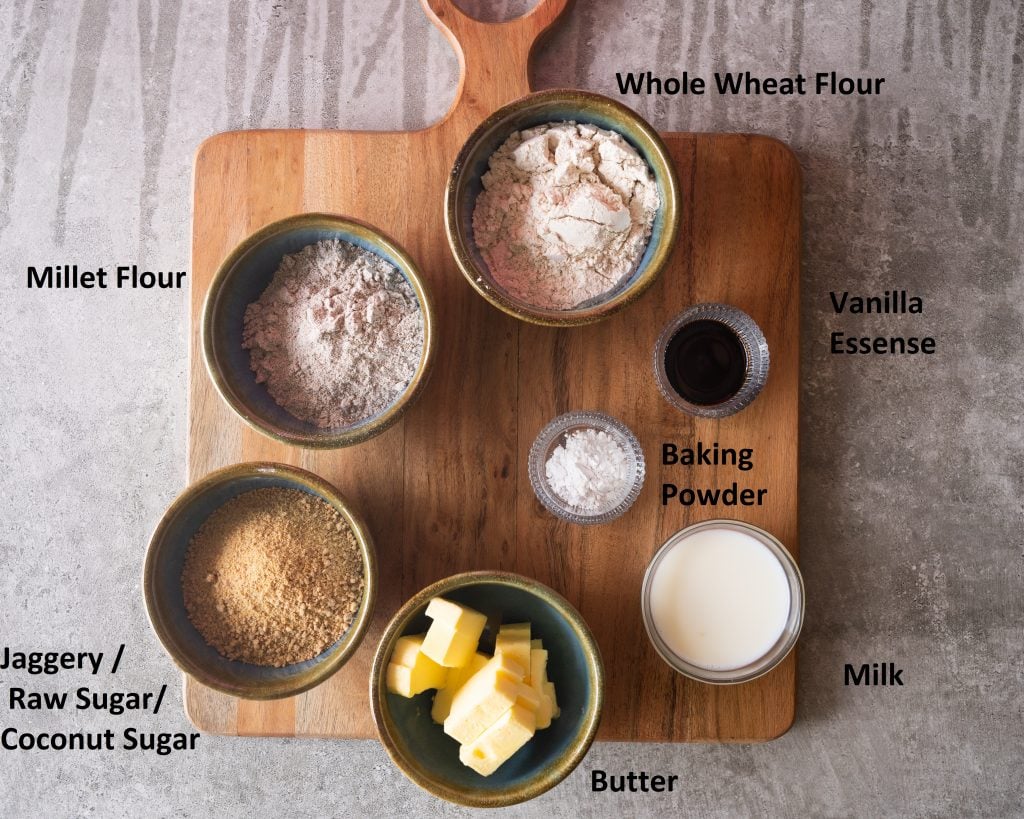 ½ cup Millet flour
½ cup Whole Wheat Flour
1 tsp Baking Powder
½ cup Butter Chilled; cut into cubes
½ cup Jaggery powder/ Brown Sugar or Coconut Sugar
½ tsp Vanilla essence
Chilled Milk as required. about 6 tbsp; Add in 1 tablespoon increments
Millet Flour
You can use any kind of millet flour. These are the flours I have made these cookies with in the past.
Ragi or Finger Millet( as in the video and pictures)
Jowar
Bajra
Foxtail
Little Millet
Only make sure you use freshly bought millet flour. Millet can get bad very fast. Any millet flour older than 2-3 months is definitely rancid.
If you use rancid flour, your cookies will taste bitter.
Butter
I have used both salted and unsalted butter with equal success. The only thing to keep in mind here is that the butter needs to be chilled and solid.
Cut it into 1 cm cubes using a knife.
Sugar
You can use any kind of sugar you like. I usually use powdered jaggery or palm sugar.
Brown sugar, coconut sugar, white regular sugar will all work well here.
If you are using raw sugar like jaggery, make sure they are from a trusted source and powdered.
How to make Cookies with Millets
I have explained how to make these cookies below. If you are new to baking, read all the instructions here before starting. If not, you can skip to the recipe card.
Step 1: Measure all the ingredients.
Unlike cooking Baking needs precise measurement.
You will either need a weighing scale or baking cups to measure. You can get a set of baking cups and spoons. They go a long way!
Cut the butter into small cubes. Make sure it's still cold and firm.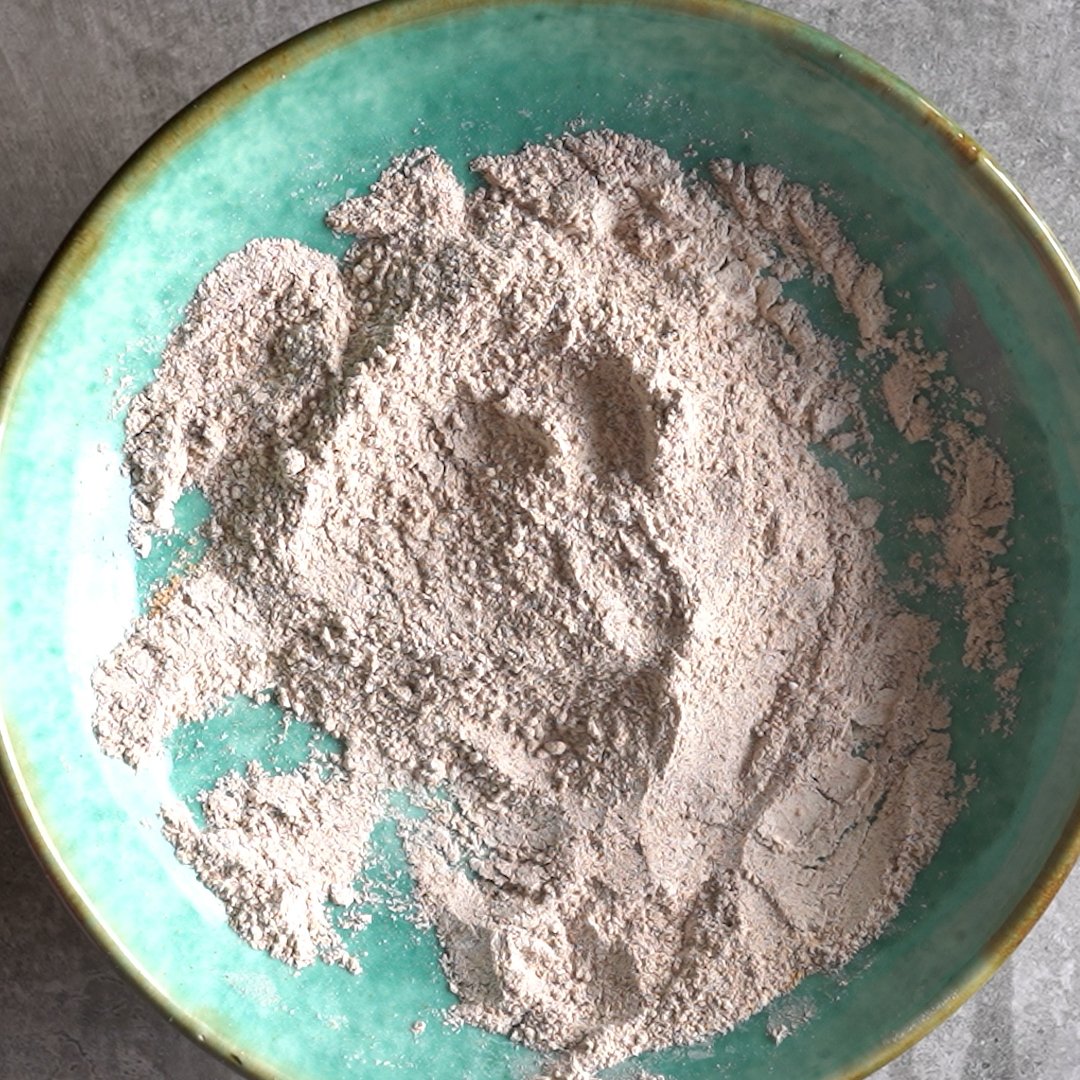 Step 2 : Rub the Butter in Millet Flour
This is a critical step.This step will make your cookies crunchy.
Add the Millet Flour, Wheat Flour, Baking powder and Sugar into a bowl.
Mix it together. Make sure the baking powder is not lumpy. Baking powder is a chemical that helps in making the cookies light. You do not want clumps of it in your mouth while tasting.
Once the dry ingredients are mixed, add the cubed butter into the bowl.
Rub the butter into the flour. Check the video to get a better understanding.
You should see a clumpy, half wet half dry sort of a flour mix.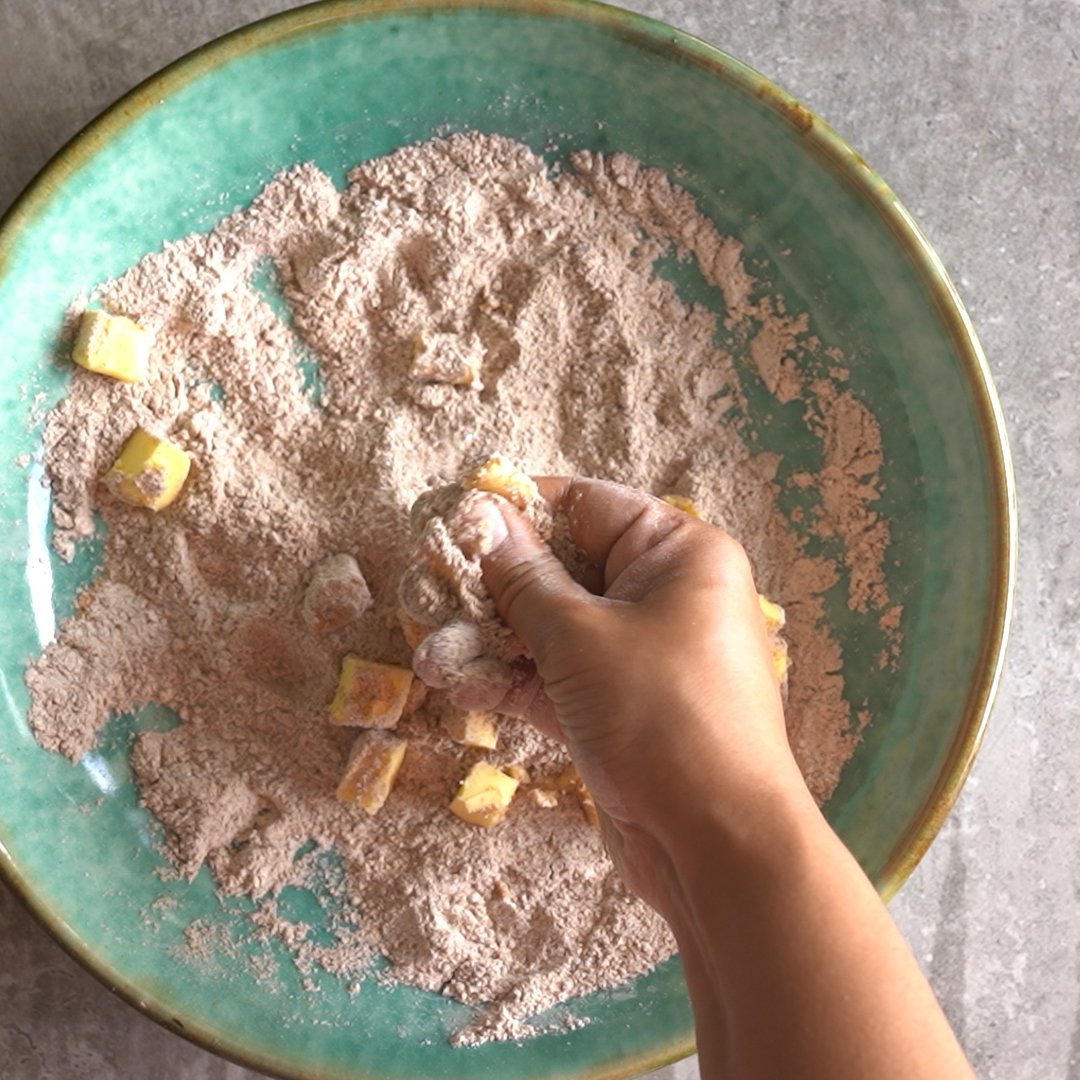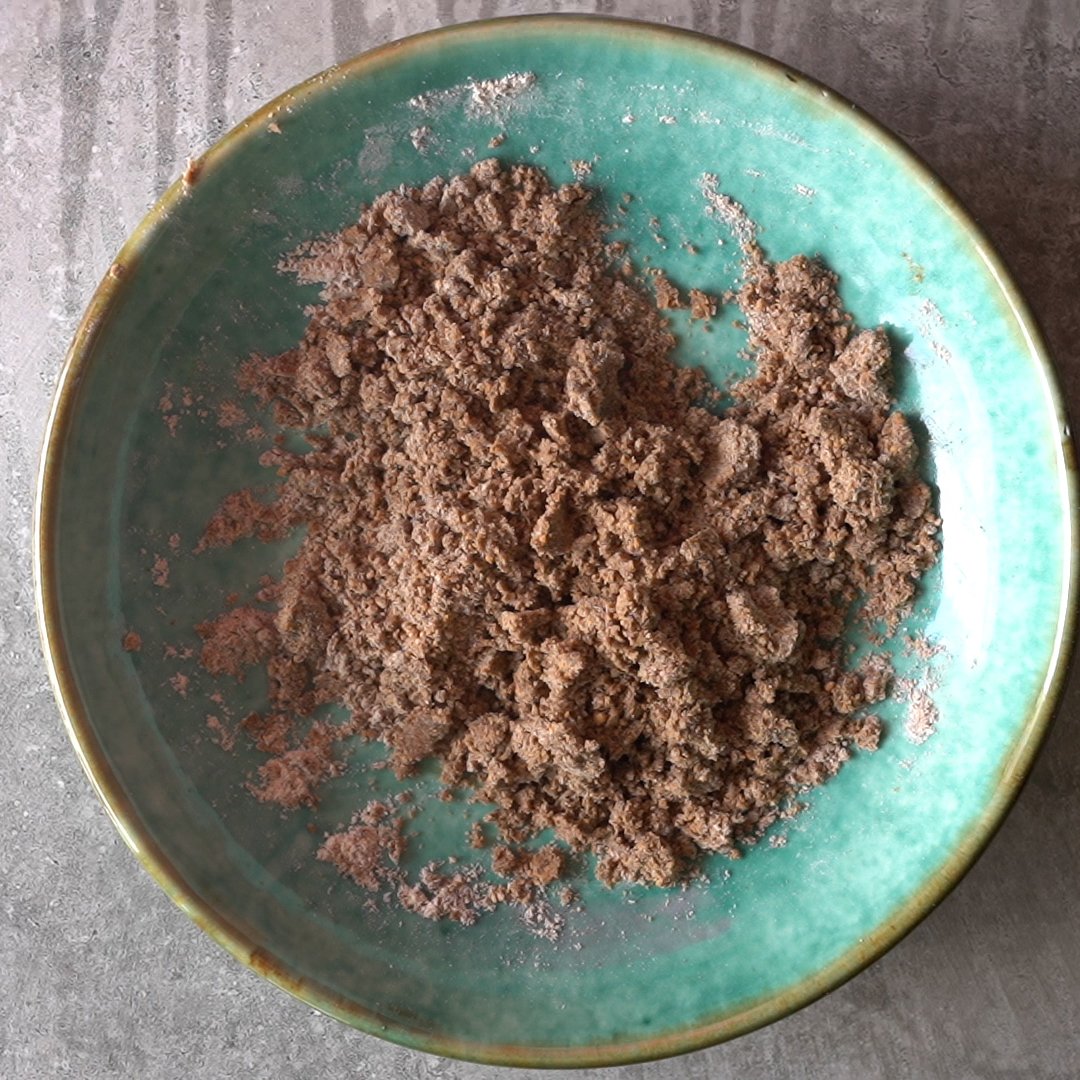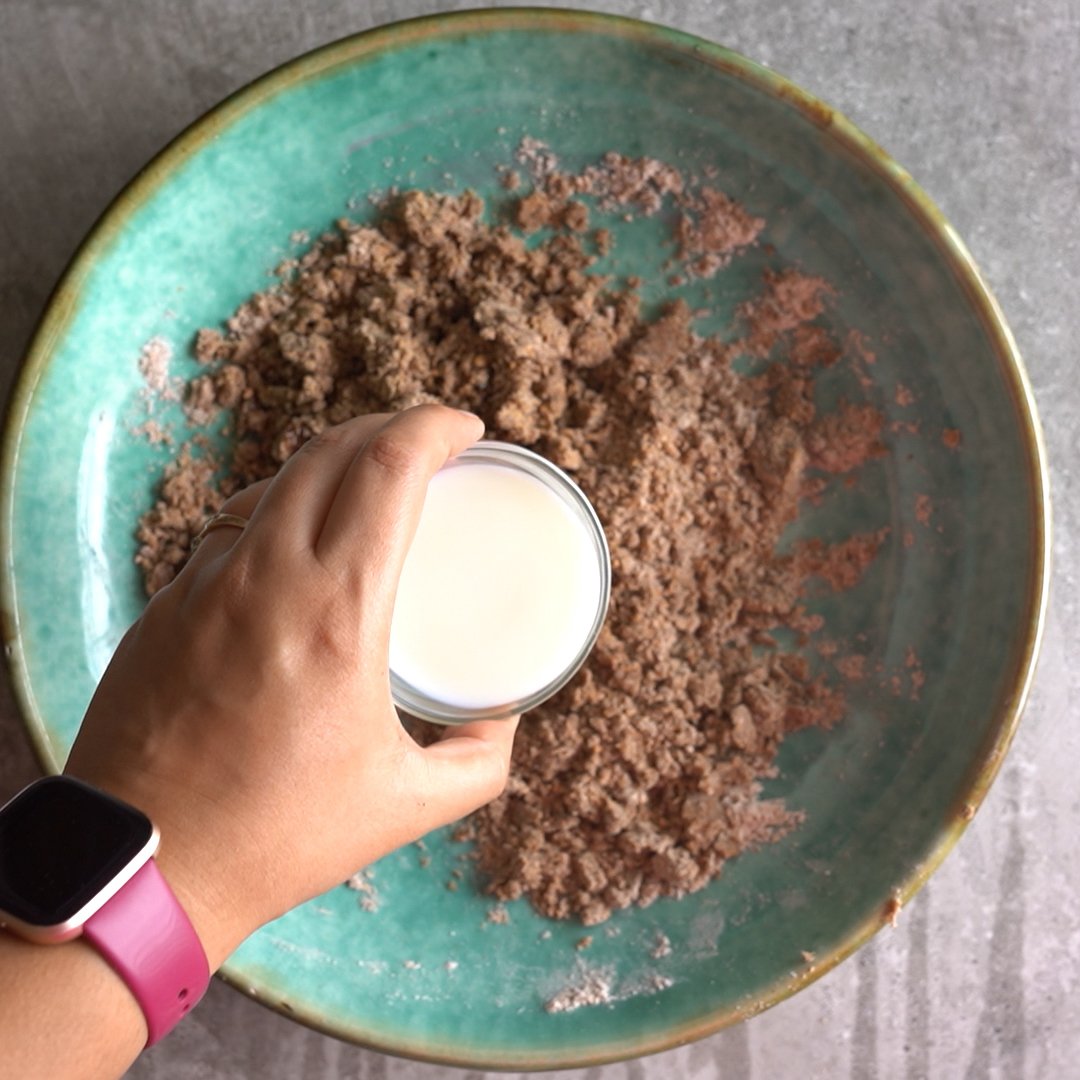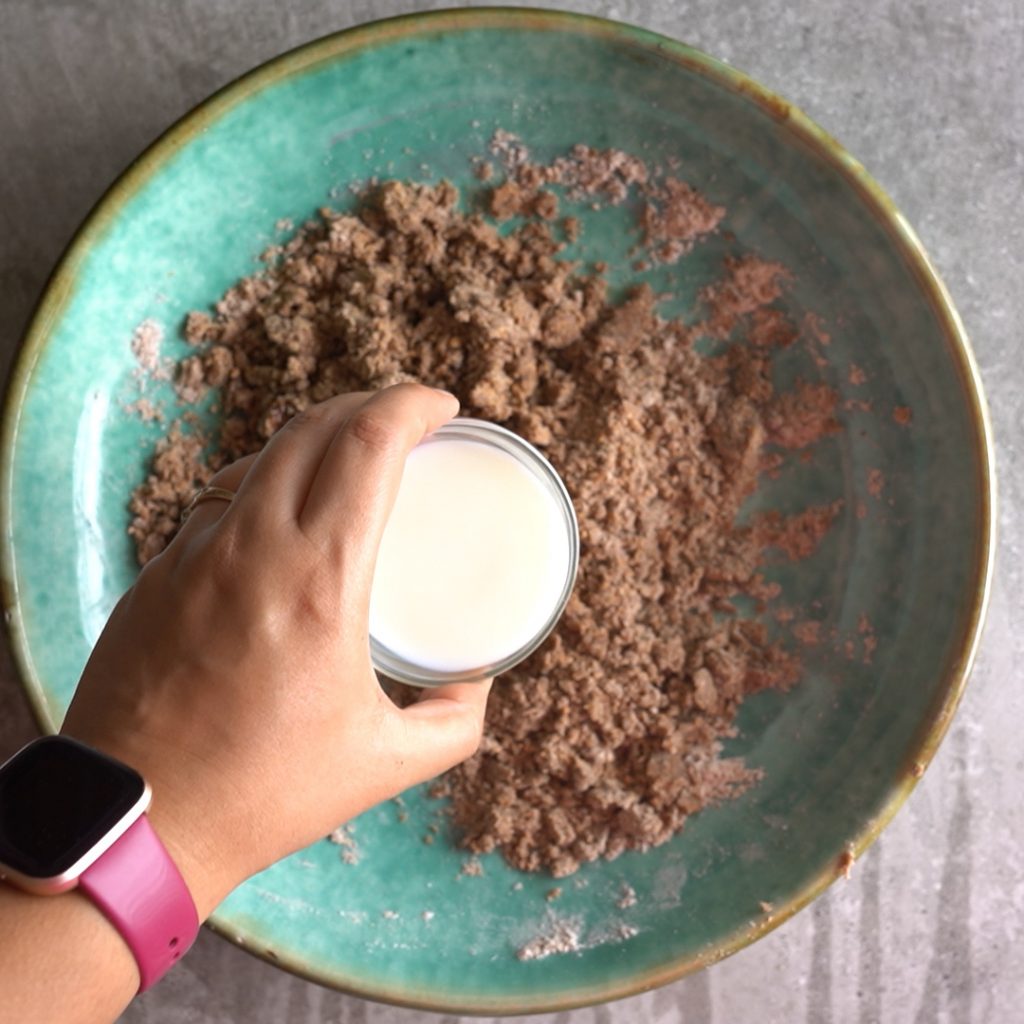 Step 3: Make the Cookie Dough
Once all the butter pieces have been rubbed into the flour, add the milk and vanilla essence.
At this stage, you are just bringing all the flour into one soft dough ball. Do not Knead it. Do the minimal possible work to get all the dry flour into the dough.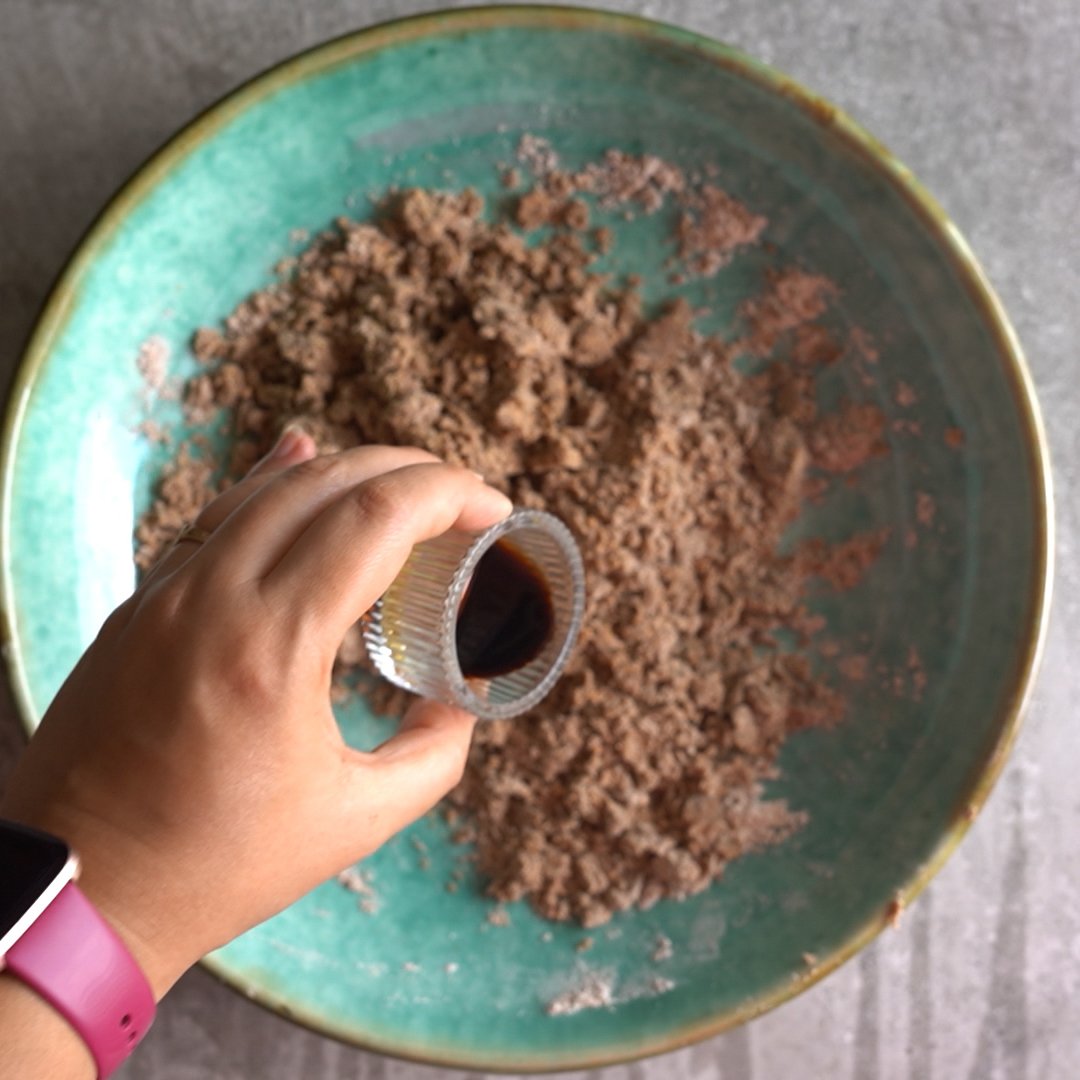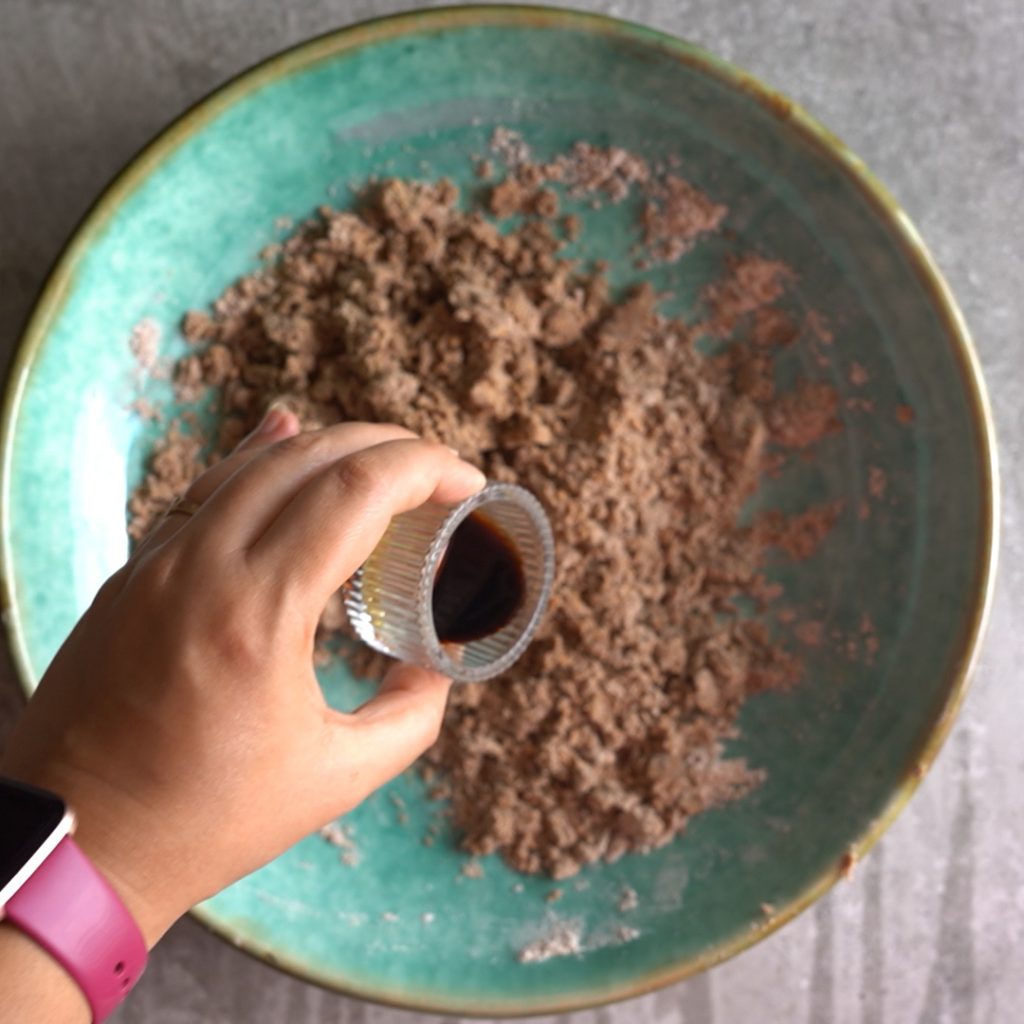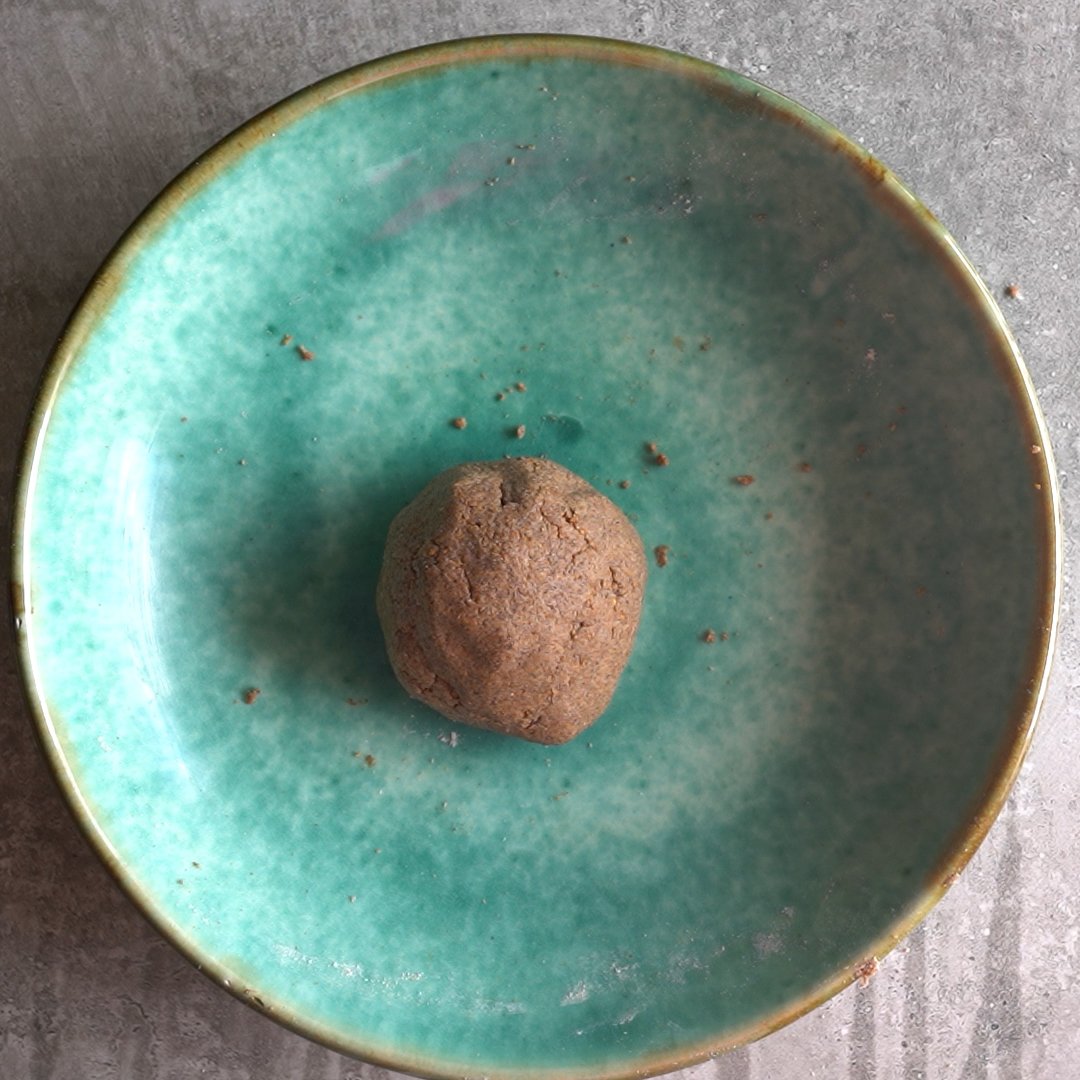 Step 4: Refrigerate
This step will help make the butter solid again. When the cold butter melts during the baking process, it makes the cookies crisp.
I would go for anywhere between 5 minutes in the freezer to overnight in the refrigerator.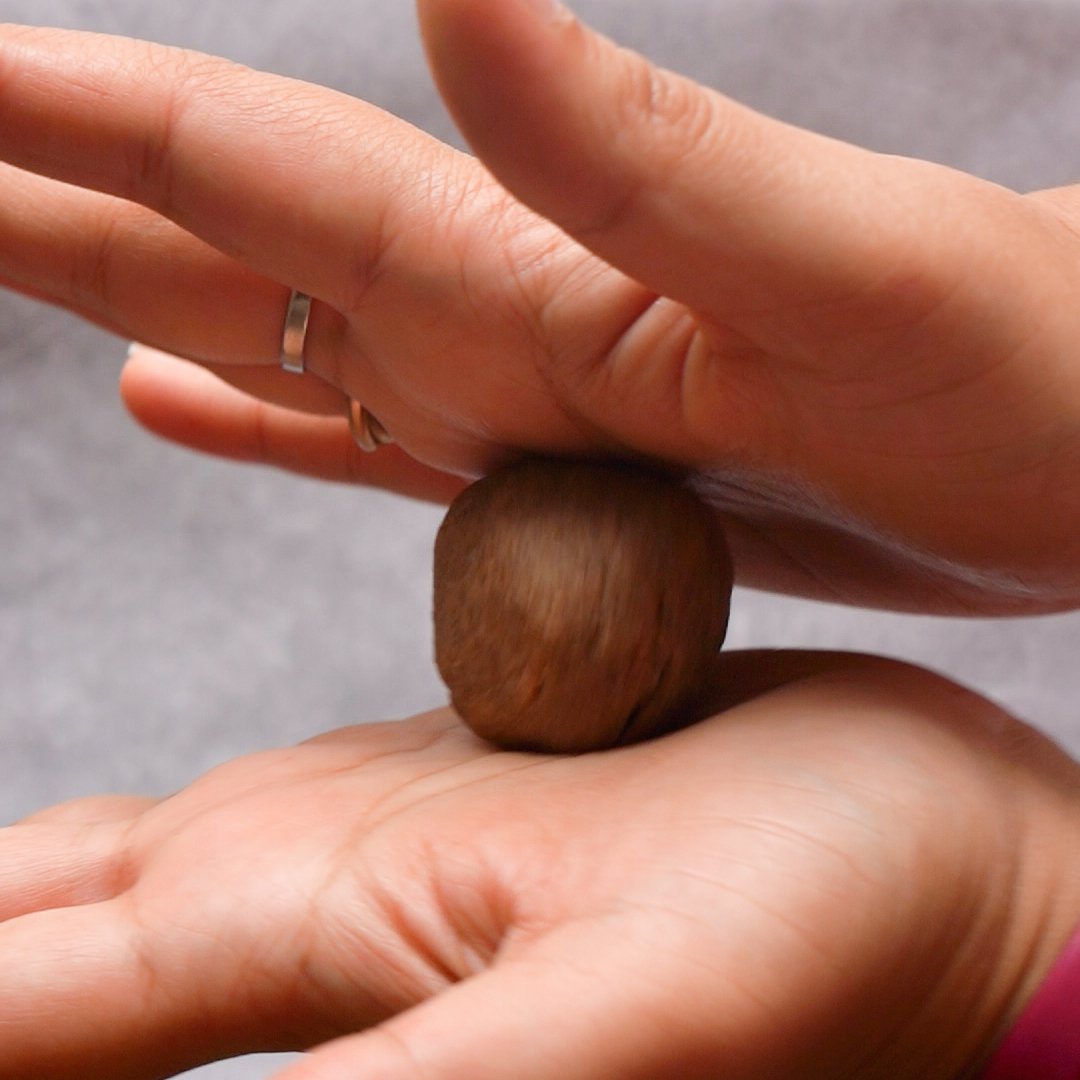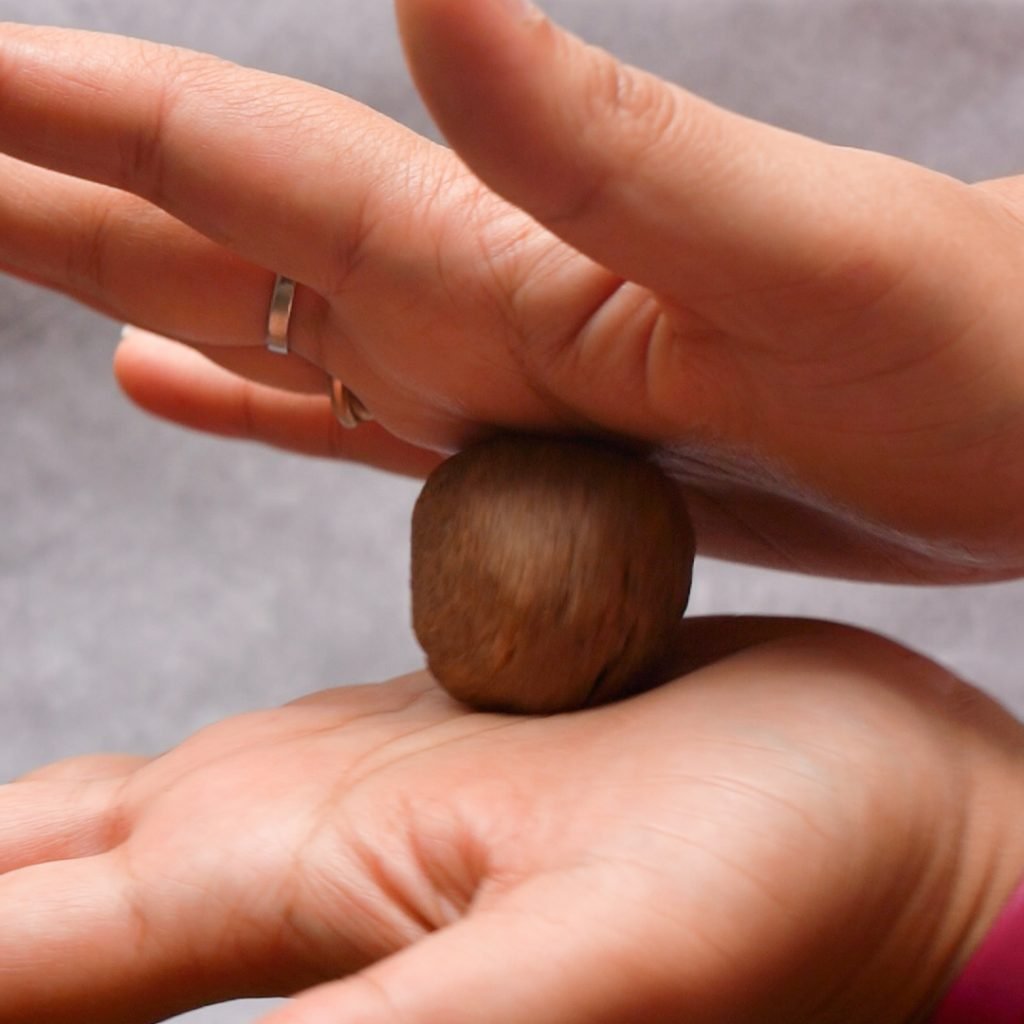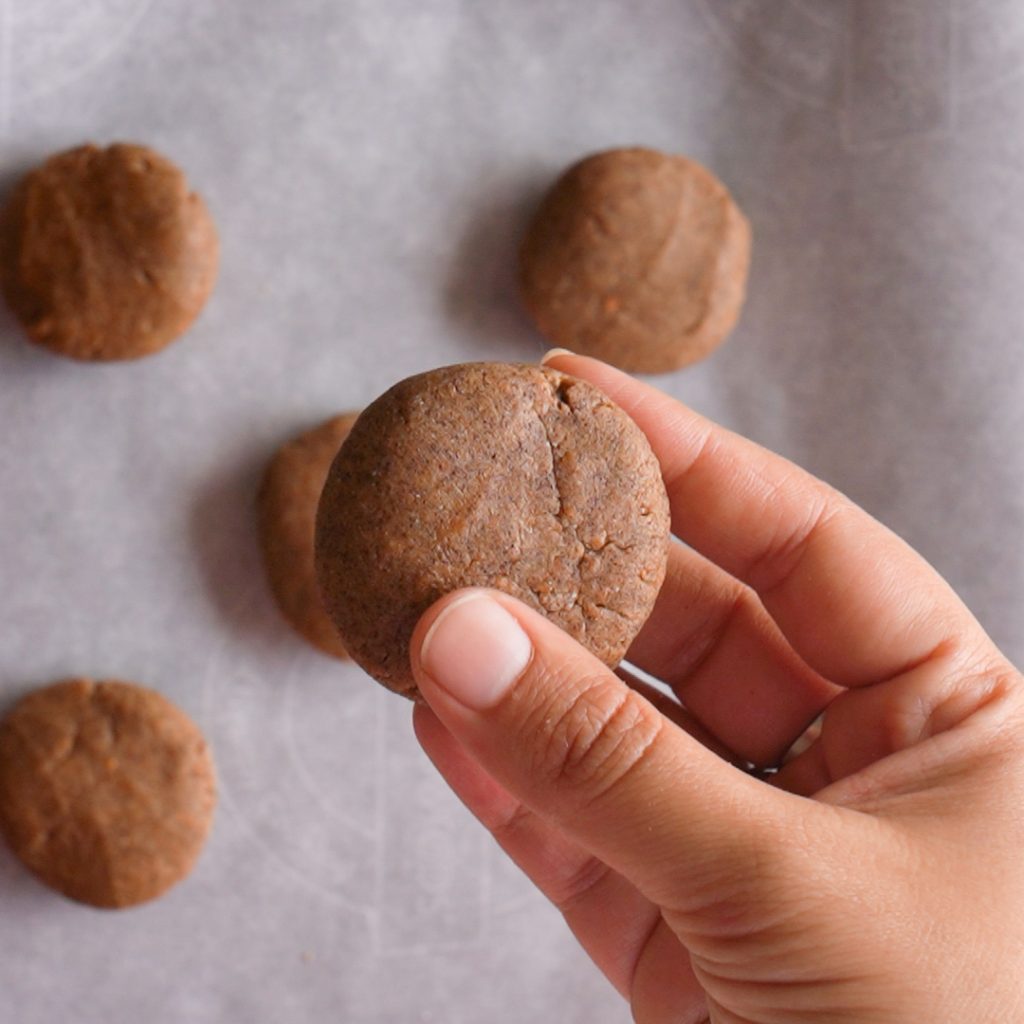 Step 5: Shape
There are several ways to shape these cookies
Perfect Circles- You can make the dough into a cylinder before refrigerating. This way, you can cut out perfect circles of the cookie using a knife.
Cut Out Cookies- You can make these into cute shapes using a cookie cutter.I will explain this in detail below.
Ball and Press- This is my favorite fuss free method. I use a tablespoon to scoop out equal amount of cookie dough. Make it into a ball and then press to make a flattish circle.
You can refrigerate the cookies again at this stage. Do this if you are not immediately sticking them in the oven.
Step 6: Bake
Preheat the oven at 180 C or 365F.You want to do this before sticking the cookies in the oven. Otherwise the cookies will not cook evenly.
To preheat, just let the oven run for 10 minutes empty.
Place the cookies inside. Make sure you put them in the middle rack. Not too much on top or bottom so all sides will cook evenly.
The time it takes to bake can vary. I keep an eye on the cookies post the 10 minute mark.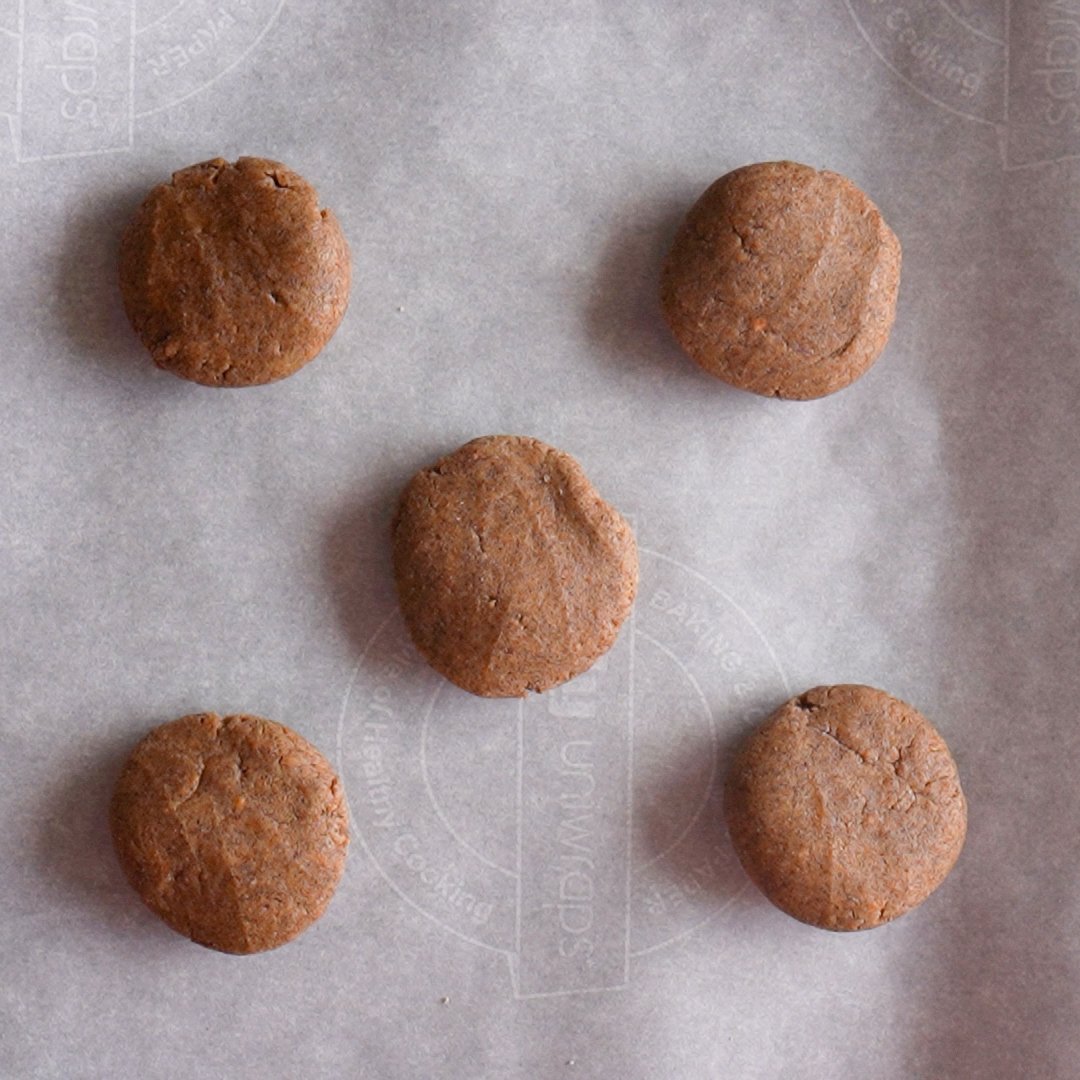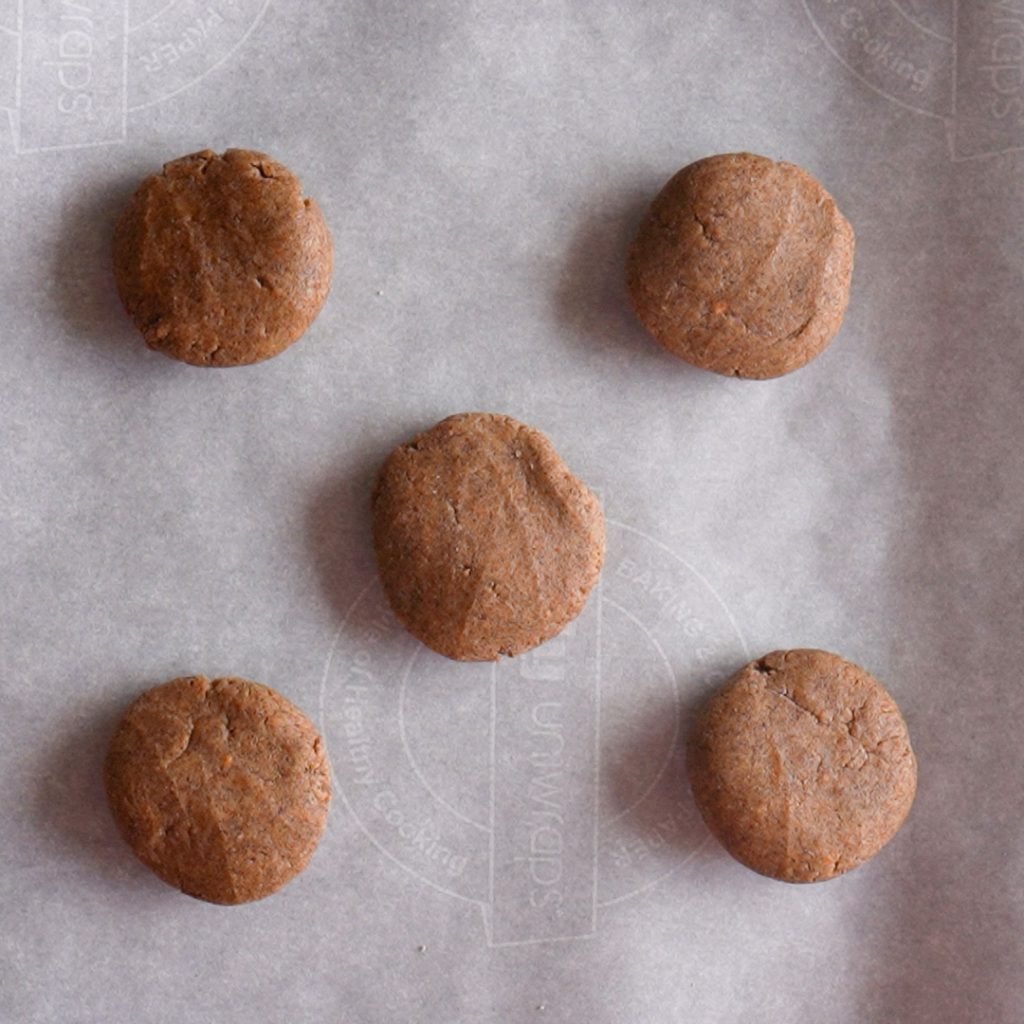 Step 7: Cool
The cookies will still be slightly soft. They will harden once they cool.
Place them on a wired rack so that the cookies can cool evenly from all sides.
The cookies will be lifted slightly at the center and will have cracks in the middle. You want that
Cookie Flavors and options
This basic recipe can be used to make a lot of different types of cookies.
We usually make Christmas cookies of different shapes and sizes using the same recipe. Scroll below to make those.
Also here are some simpler versions of Millet cookies
Chocolate Chips
Butterscotch
Cranberries
Raisins
Fun fetti
Almonds and nuts
Making Millet Cut Out Cookies
To make cut out millet cookies, follow the below steps
Step 1: Cookie Dough
Make the dough as explained above.
Step 2: Shaping the Cookies
Once the dough is made, Roll the dough into a flat disc.
You can place the dough ball between two parchment sheets and roll into a ½ inch thick disk.
Use your favorite cookie cutters to cut it into your desired shape.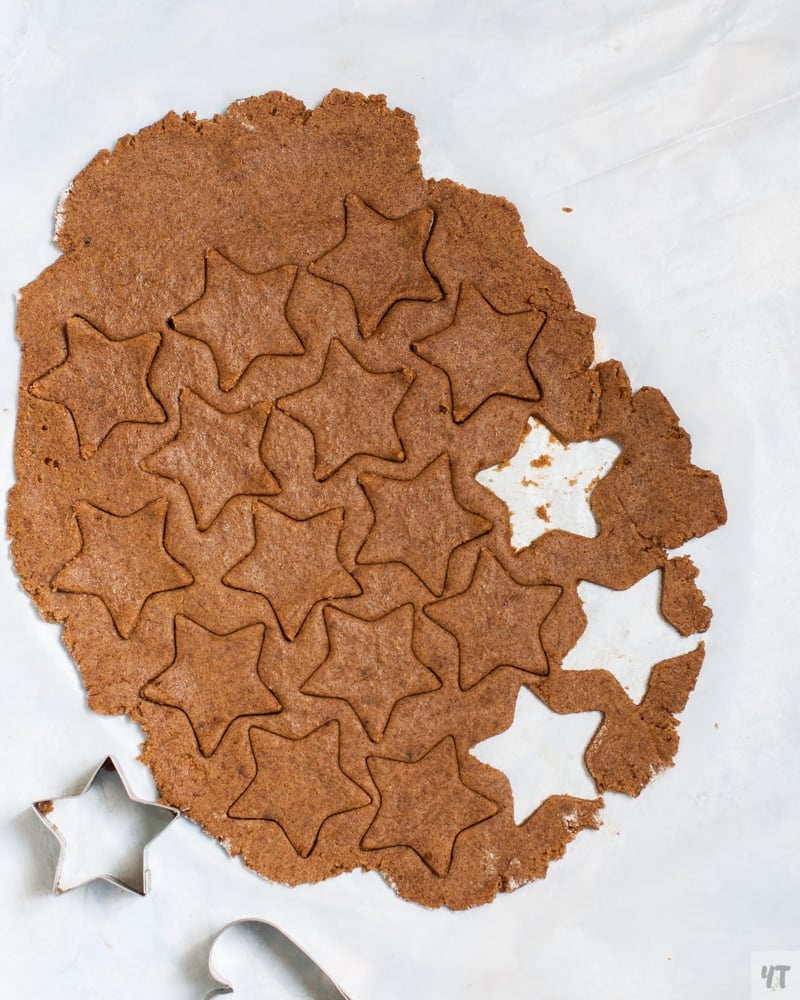 Step 3: Baking
Preheat the oven to 180 C or 365 F.
Place the cookies on the cookie sheet and bake.
Make sure you keep an eye on the cookies.These cut out cookies will take lesser time to cook because they are smaller and thinner.
It should take anywhere between 6-9 minutes.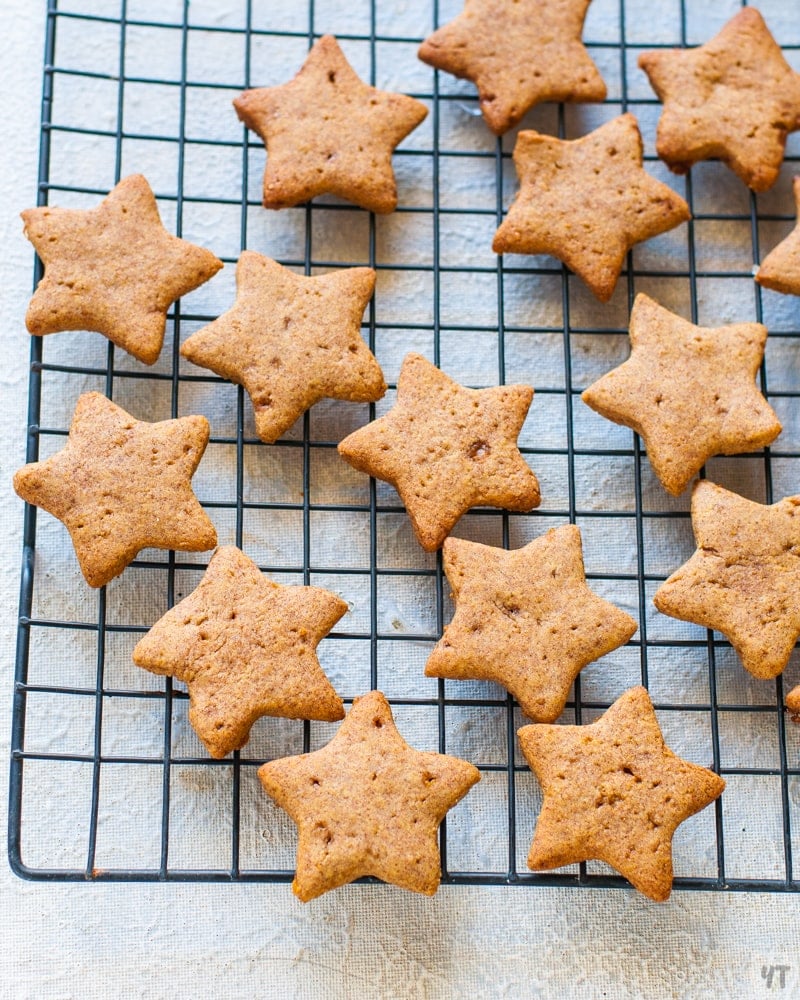 We obviously go all out on Christmas.Here is the cookie box we made last year.
It has Millet cut out cookies in Star and Christmas tree shape. Plus it has Ragi Chocolate Chip cookies. They are also absolutely divine! Do try them.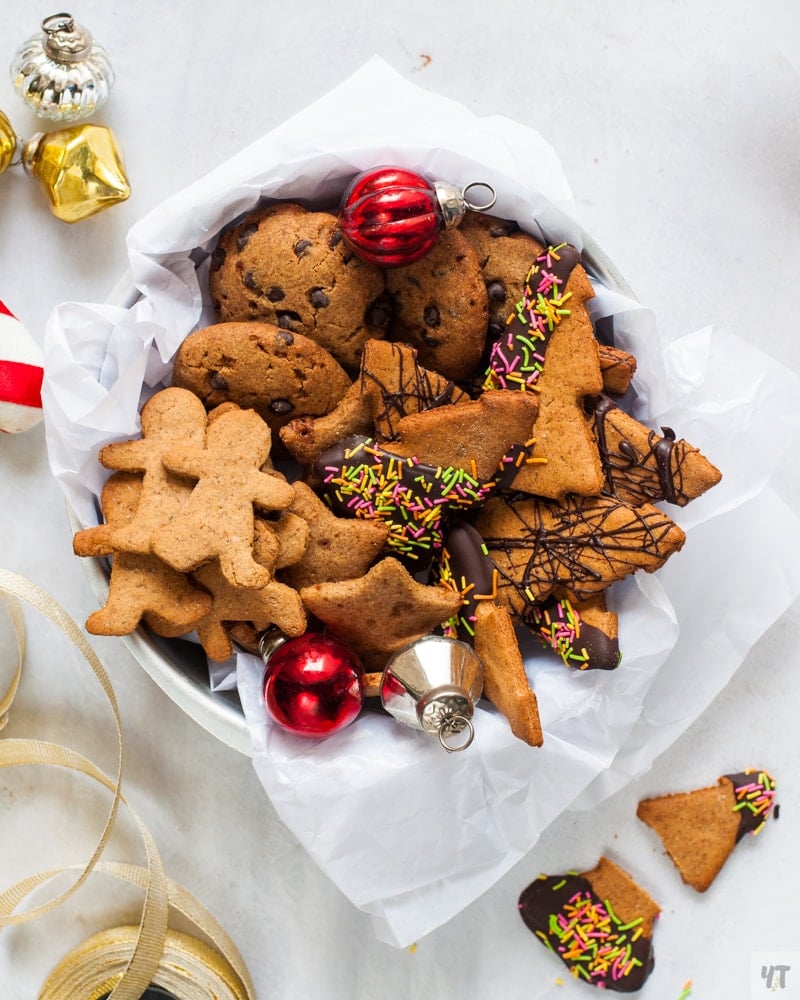 Storing & Leftovers
Once the cookies have cooled, you can keep them in an air tight jar. They will last for 2-3 days at room temperature.
You can increase their life by refrigerating them. They should last about 5-6 days in the refrigerator.
You can also freeze the cookie dough for making cookies later.I usually make balls of the cookies, stick them in a zip lock bag and freeze for when I want to bake them.
More Healthy Cookie Recipes
Here are some more cookie recipes for you!
Ragi Chocolate Chip Cookies
Ragi Chocolate Cookies
Oatmeal and Raisin Cookies
Healthy Buckwheat Cookies
Eggless Brown Butter Chocolate Chip Cookies
If you make these cookies, do drop me a comment. I would love to know if you and your family enjoyed it!
Find us on Instagram , Pinterest & Facebook here!
If you liked my recipe, do leave a comment!
It will help others find this amazing recipe too!
---
Ingredients
½

Cup

Millet Flour

60 gms ; details below

½

Cup

Whole Wheat Flour

60 gms

1

teaspoon

Baking Powder

½

Cup

Butter

70 gms ; Chilled; cut into cubes

½

Cup

Jaggery

70 gms ; Brown Sugar or Coconut Sugar

½

teaspoon

Vanilla essence

1

teaspoon

Chilled Milk as required.

add more if needed in 1 teaspoon increments
Instructions
All all the dry ingredients - flours, baking powder and sugar in a large bowl

Rub & pinch the butter into the flour mixture. Use your fingers and thumb and rub the butter and flour in between your fingers so that the butter and flour starts to clump toghether. Check the video for more details

Continue doing so till the butter is almost incorporated coarsely into the flour.It should look clumpy.

Add vanilla essence and Milk. Do not over knead but just combine everything together till there isnt any dry flour left.

Keep in the freezer for 5 minutes or Refrigerate for 30 minutes to 24 hours.(You can also freeze the dough at this step)

Preheat the oven at 180 degree C or 365 F. Line the baking tray with parchment paper.

Use a tablespoon to scoop out balls of dough. Flatten them and place on the cookie sheet.

Keep 1 cm space between each cookie.

Bake for 10- 12 minutes. The sides will be set but the center will still be soft in the center.

Remove the cookies and cool on a cooling rack.
Cut Out Millet Cookies
To make cut out cookies . Roll the dough as in the picture .Cut out using cookie cutters. Place on butter paper lined cookie sheet.

Bake at preheated oven for 6-7 minutes. Keep an eye on the cookies

The cookies become crisp when cooled.

Remove the cookies and cool on a cooling rack.
Notes
Millet Flour- Use fresh pack of Millet flour. Millet can become rancid very fast.Here are the millet flours which you can use
Ragi or Finger Millet
Jowar
Bajra
Foxtail or Little Millet flour
If the dough isn't coming together, which can happen because Millet is gluten free and non sticky, add a little more whole wheat flour and a few drops more of milk so that the dough comes together better.
Sugar
Normal Sweetness- ½ Cup Jaggery
Less sweet-  ¼ cup of Jaggery.
Substitute with Coconut Sugar or brown sugar.
Baking Time*
Baking time is 1 tablespoon of Millet cookie dough.It will change based on the shape.
The nutritional value calculated is for cookies made with 1 tablespoon of cookie dough. Both the nutrient values and time will change with the shape.
Serving & Storing
Serve the cookies once they are at room temperature.
You can store them at room temperature for 2-3 days in an airtight container.
Nutrition
Calories:
167
kcal
|
Carbohydrates:
19
g
|
Protein:
2
g
|
Fat:
10
g
|
Saturated Fat:
6
g
|
Trans Fat:
1
g
|
Cholesterol:
24
mg
|
Sodium:
116
mg
|
Potassium:
38
mg
|
Fiber:
1
g
|
Sugar:
10
g
|
Vitamin A:
284
IU
|
Calcium:
33
mg
|
Iron:
1
mg
If you liked the recipe, please leave us a rating
Follow me on Instagram
My handle is @yellowthyme