Spicy Asian Cucumber Salad - The best cucumber salad you will ever have! Thai-inspired, spicy, sweet, and crunchy cucumber salad with roasted peanuts. HEAVEN!
Course: Salad
Cuisine : Asian( Thai Inspired)
Taste: Fresh Salad with Spicy, Tangy flavors with a hint of Sweetness
Jump to:
Yes, I know I called it 'HEAVEN,' and you can't quite believe that a salad can be described as heaven, but I promise it is!
This salad has everything going for it - the ingredients are simple, easily available, and the taste... oh, the taste!! So, so, so good! That dressing is everything!
You get everything in one bite - sweet, salty, spicy, crunchy... oh, and we didn't even talk about how this is healthy, full of fiber, and vegan! I mean, what else do you need?!
It's perfect for picnics or a quick packed lunch. If you like your cucumber super crunchy, then wait to add the dressing at the end. But if you are like me and want the cucumber to soak up all that crazy dressing goodness, mix it up.
I also like to make a big batch of this dressing. That way, I can add a quick salad (that I actually like and not tolerate) with any of my meals.
In fact, I have been trying to eat 1-2 cucumbers before my meals. It helps in stabilizing my blood sugar. So, having the dressing always on hand really makes a big difference.
Unlike the lettuce-heavy salads, this salad doesn't wilt with time. You can eat it even 1-2 hours after making. The cucumber does leave a bit of water, but the salad is still great.
Want to add more salads to your meals? Try this Indian Cucumber and Coconut Salad. If you are in the mood for something new that is a meal by itself, try my Quinoa Edamame Salad. It's delish!
Here is what we are going to do to make this kick-ass Spicy Asian Cucumber Salad.
Cut the Cucumber
Make the dressing(Make extra! cause you will be making this salad on repeat!)
Bring it all together
This salad is quite different from the Korean spicy cucumber salad. We use fresh bird-eye chilies here. The dressing is also very Thai-inspired.
Ingredients for Spicy Cucumber Salad
Here is what you need to make this Salad
Cucumber
Peanuts
Mint Leaves
Cilantro Leaves
Dressing ingredients
Rice Wine Vinegar
Honey or Maple Syrup
Sesame Oil
Brown Sugar
Soy Sauce
Garlic
Bird eye Chilies
Lime Juice
Salt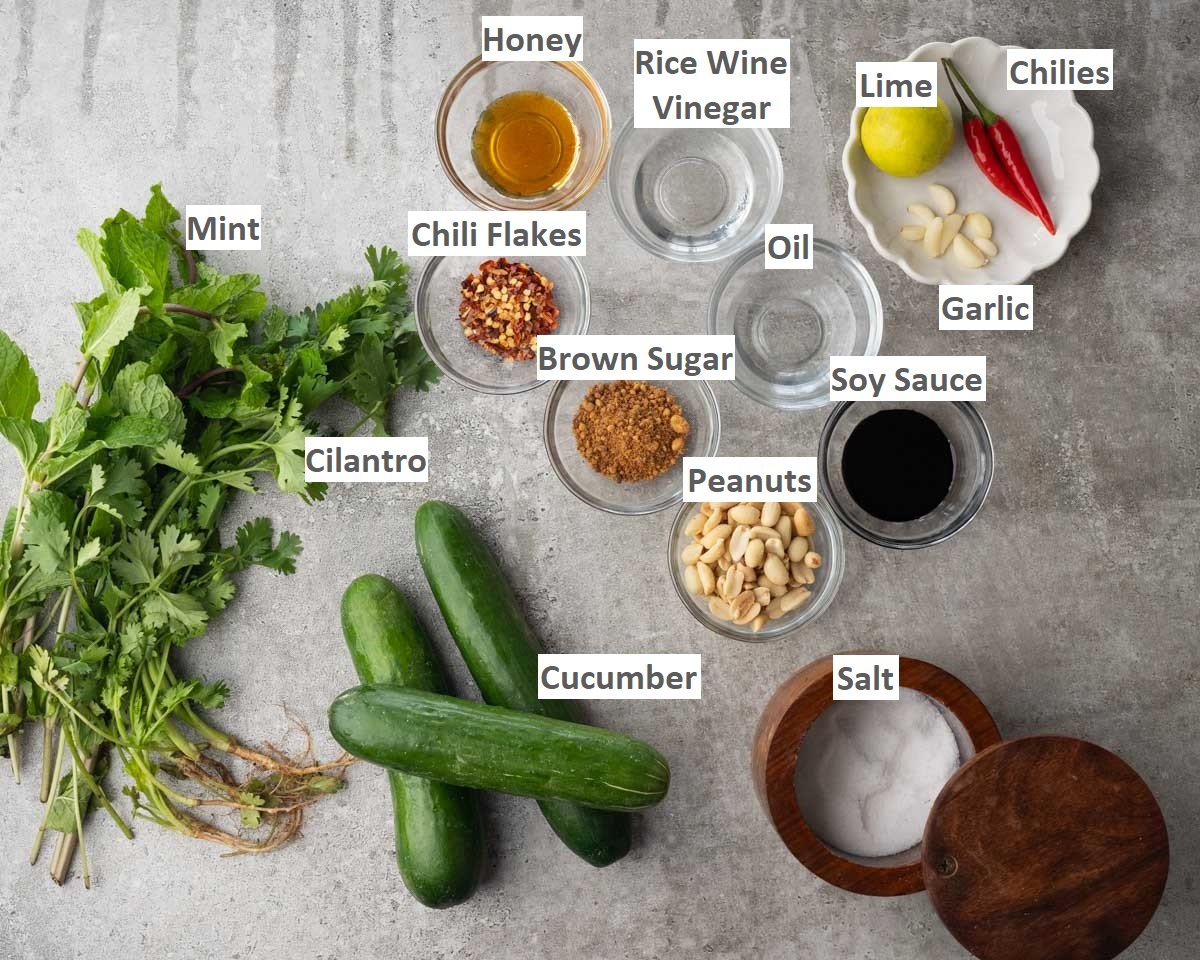 Cucumber
I like using either the Persian cucumbers or English cucumbers. Look for a kind of cucumber that has thin skin, less seeds and maximum crunch and less seeds. You can also use any local varieties, mini cucumbers , kirby cucumbers ,chinese cucumbers and Japanese Cucumbers too.
You can choose to cut the cucumber thin or thick. If you are serving the salad immediately, thinner cuts would work better.
Though if you are going to serve the salad later, cut the cucumber slightly thick. That way it retains more crunch , even after it's been mixed with the dressing.
Chili & Chili Flakes
For this Asian cucumber salad recipe, we need fresh red chilies - either bird's eye chilies or whatever chilies you can find locally. You should be able to find fresh or frozen bird's eye chilies in large supermarkets or Asian grocery stores.
The red Thai bird's eye chilies are very, very spicy. Only use them if you can handle super spicy food. They are among the spiciest chilies in the world. You need to handle them very, very carefully.
If you can't find Thai chilies, use any local fresh red chili.
You can also choose to use only one of them - either fresh red chilies or chili flakes.
I always remove the seeds from the chilies. It's recommended to wear gloves while doing this. The chilies are so spicy that they tend to cause a burning sensation on the skin. Also, please avoid rubbing your eyes after cutting the chilies, as I mistakenly did!
Other ingredients
Peanuts- Roasted - with or without skin. Here is a recipe to roast peanuts in just 5 minutes in the Air fryer. You can use store bought ones too.
Sesame Oil- Toasted Sesame oil is what we want. But in a pinch, use canola oil or Avocado oil or a light Olive oil would also work.
Honey or Maple Syrup
Soy sauce - Light if possible.
Vinegar- Rice vinegar or White Vinegar or in a pinch apple cider vinegar
Fresh Garlic -minced
Coriander/Cilantro- Roughly chopped
Mint Leaves
Lime/Lemon Juice
Sugar - You can use Coconut Sugar/ Jaggery/Brown sugar or any sugar free options
We have used 2 different Chilies and 2 different sugar sources.
Hot Tip
Add a bit of sriracha to your wet Batter for that extra kick!
How to Make Spicy Cucumber Salad
Step 1: Dressing
This is a spicy dressing with a touch of sweetness along with salty and sour notes.
As I make this dressing in bulk, I usually do not add the cilantro and mint to it, simply because those leaves tend to wilt and blacken with salt.
It's worth repeating here- the bird eye chilies are super spicy. So
a) Use gloves while handling the chilies(The heat leeches into the skin and it a big big pain!)
b)De seed them
c) If you cant handle spice, do not use them! Use any other fresh red Chilies around you. Or only use chili flakes.
The dressing can be kept in the refrigerator for 7-10 days.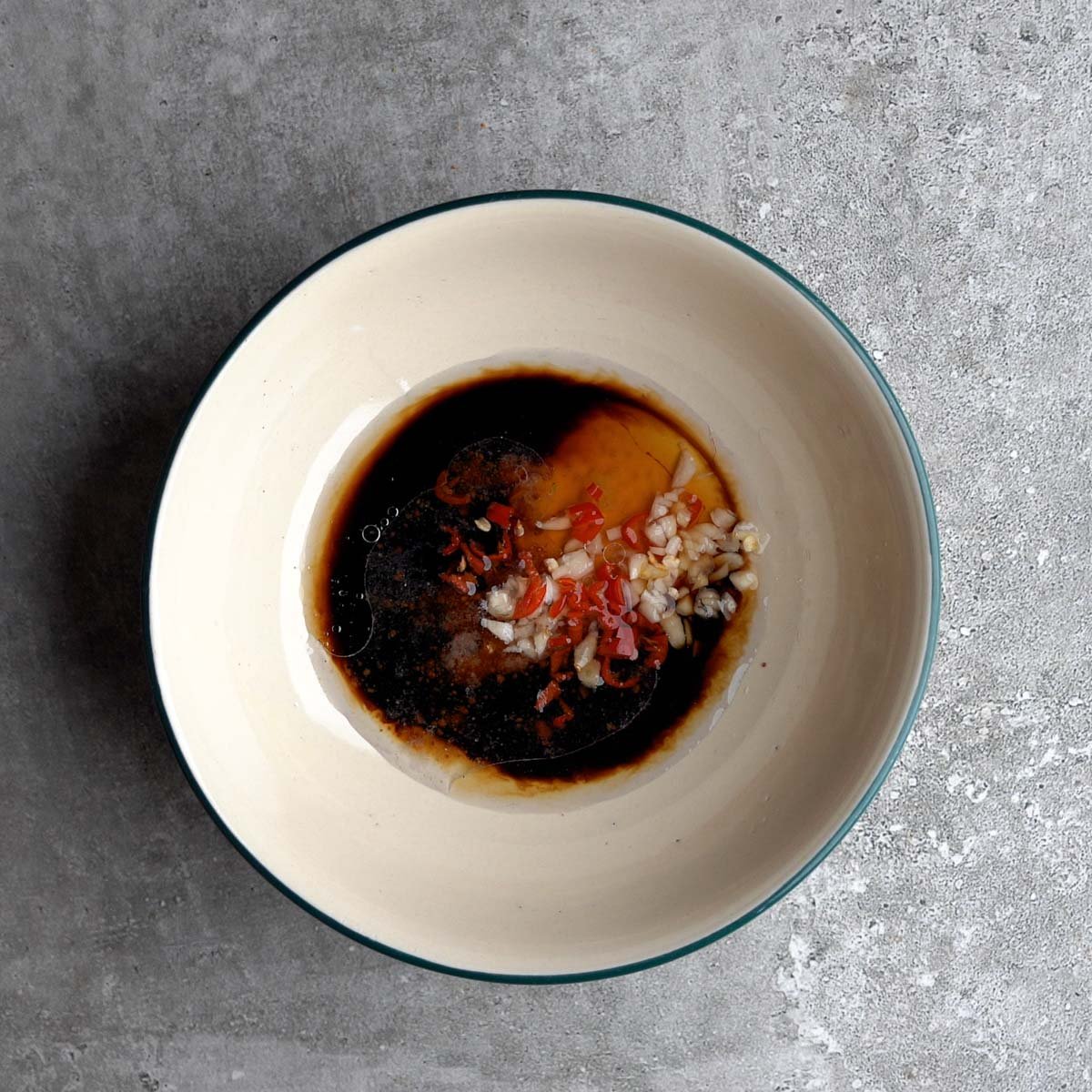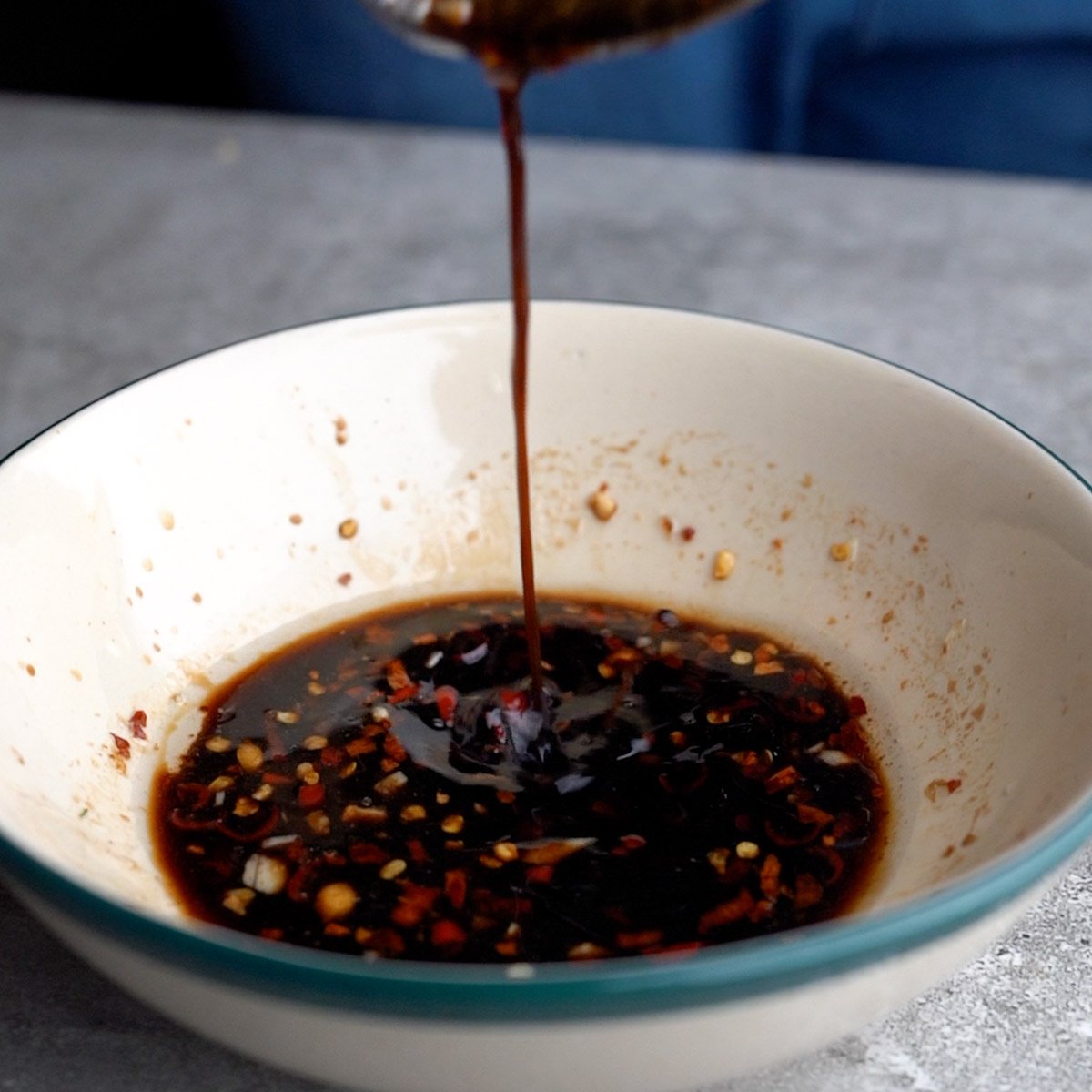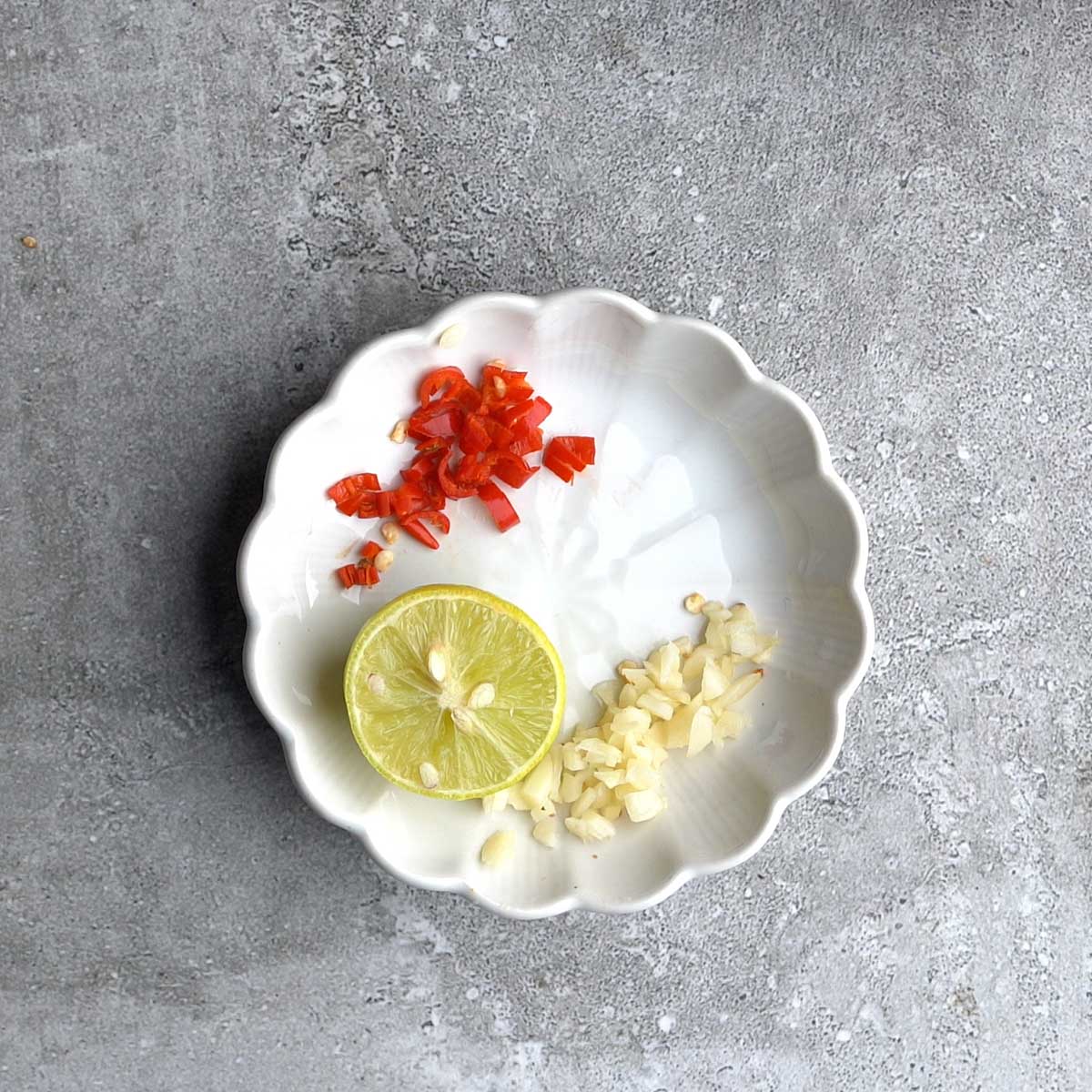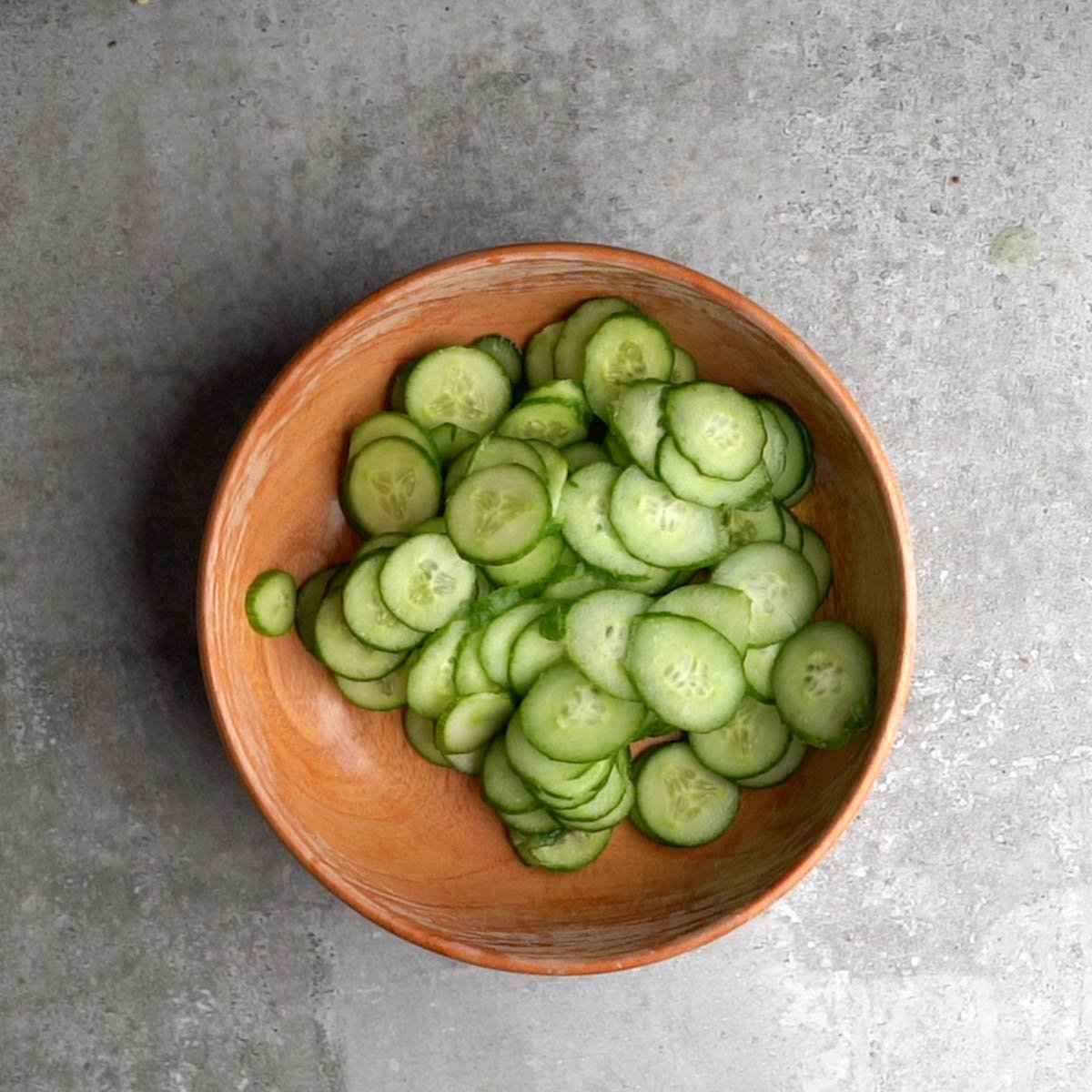 Step 2: Assemble The Salad
Cut the cucumbers however you wish. You could go all fancy and do a spiral or those viral lattice cuts. Sure, it looks great and definitely has a wow factor.
I just prefer simply sliced cucumbers because I am lazy... and I am not the best at learning new cutting techniques.
Here, I have used a mandolin. Thinner pieces wilt faster but also soak up the dressing more.
If you are prepping the salad in the morning and eating it in the afternoon, cut the cucumber into thick pieces.
In a large bowl, simply mix the cucumber, mint, and cilantro leaves with the dressing. Top it with toasted peanuts.
Other toppings could include crushed cashews, sliced chilies, and both white and black sesame seeds.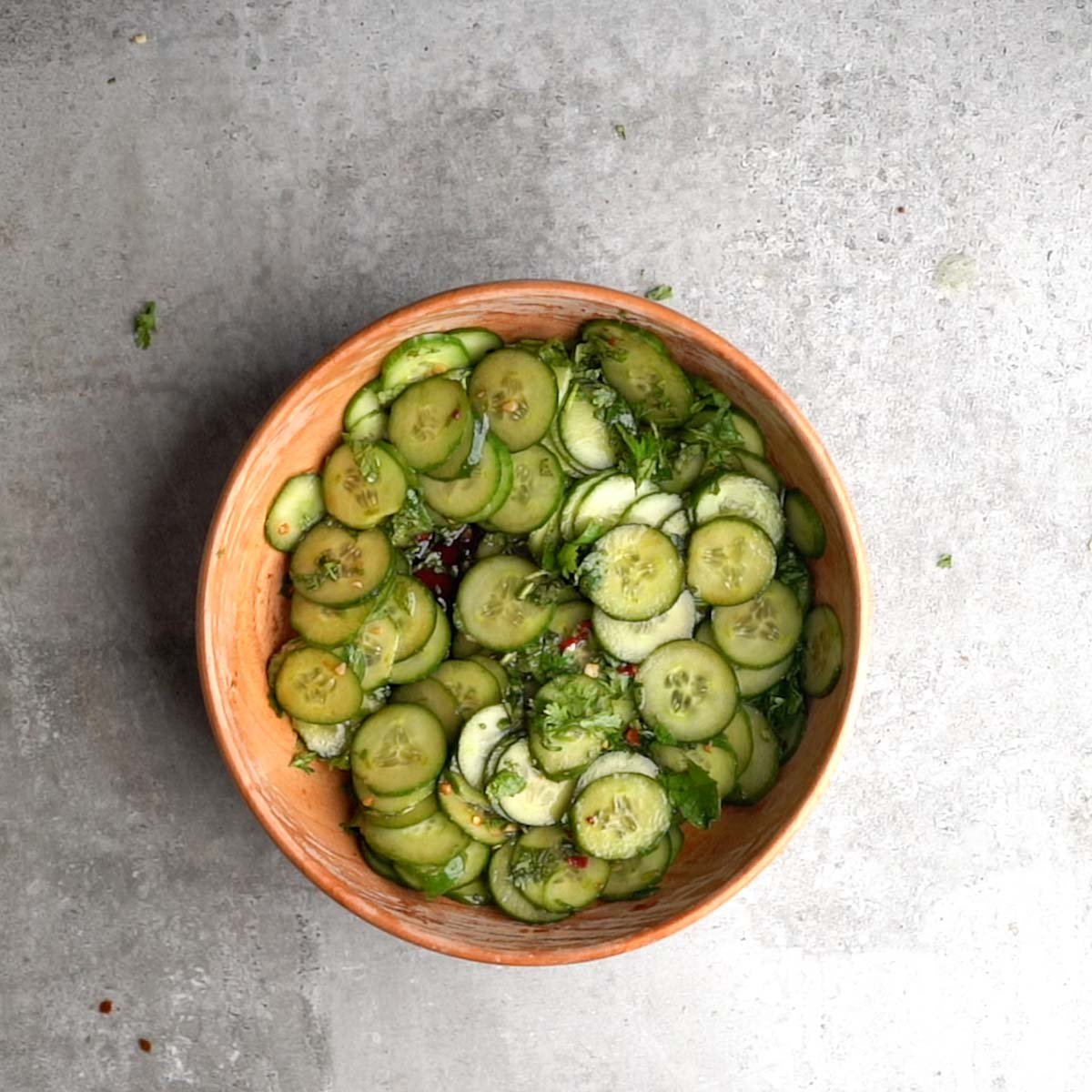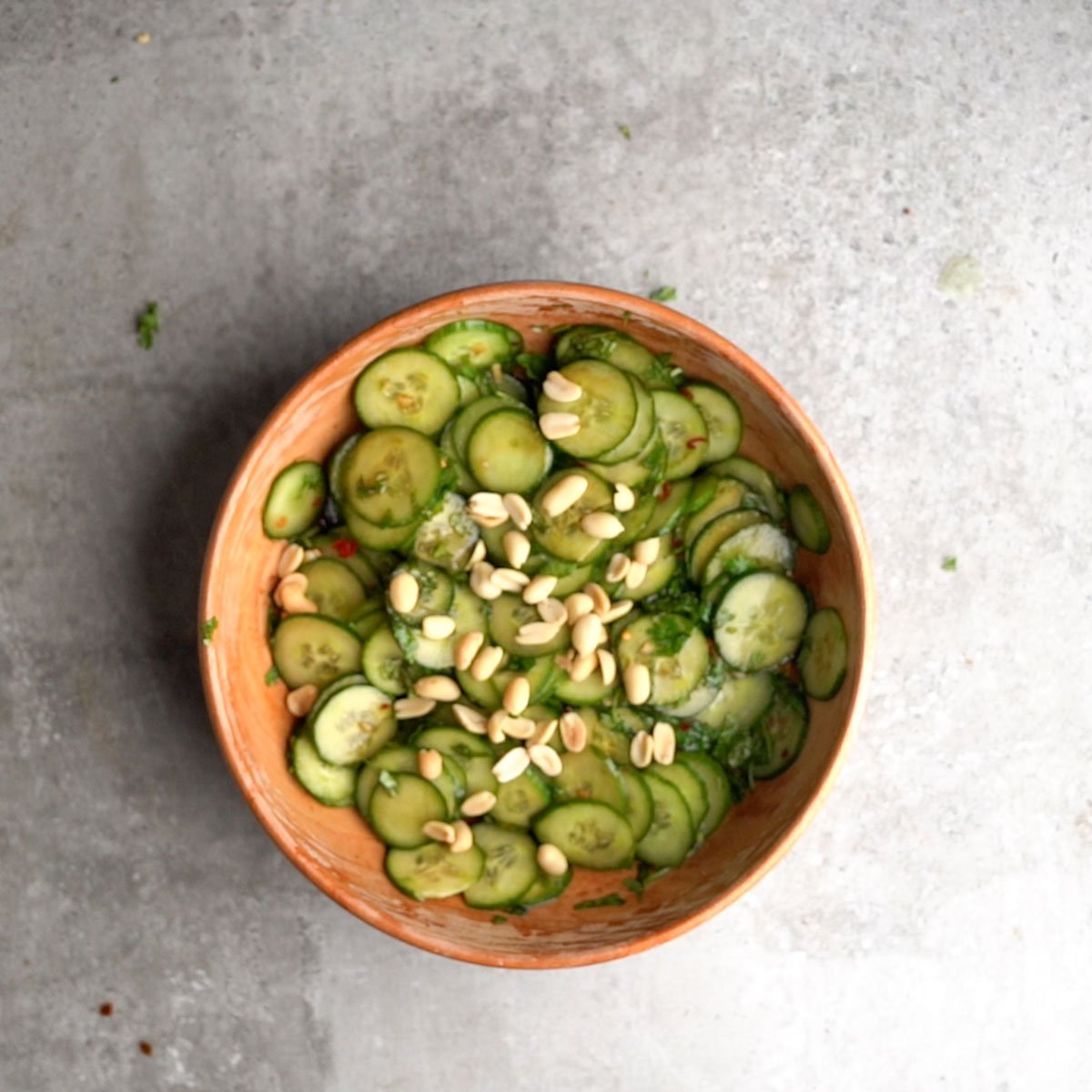 Variations
To say that there are a lot of variations of cucumber salad is an understatement.
Almost every cuisine has its version of cucumber salad.
In Indian cuisine, there's cucumber salad with coconut and peanuts, as well as the regular Kachumbar Salad.
In Asian cuisine, there are viral cucumber salads like Korean Cucumber Salad with Gochujang.
Greek Salad features cucumber, tomatoes, and Feta.
You can also make Smacked Cucumber Salad or Creamy Cucumber Salad with a white dressing. Okay, the list is endless!
Besides the usual suspects, you can change up the cucumber salad by adding a few more ingredients.
Red onions go very well with it. You can also add some radish if you like.
Serving & Storing
This Salad is best served fresh or at least within a couple of hours.
It doesn't not wilt as fast as other lettuce based salads but the cucumber does leave quite a bit of water.
This is an easy side dish to serve along with Thai mains like Satays.
More Air Fryer Recipes
Here are some more Salads that we have been making on repeat!
Here are all my Salad Recipes.
If you make this Asian Spicy Cucumber Salad , do leave me a rating and a note on what you thought!
Find us on Instagram , Pinterest & Facebook here!
If you liked my recipe, do leave a comment!
It will help others find this amazing recipe too!
---
---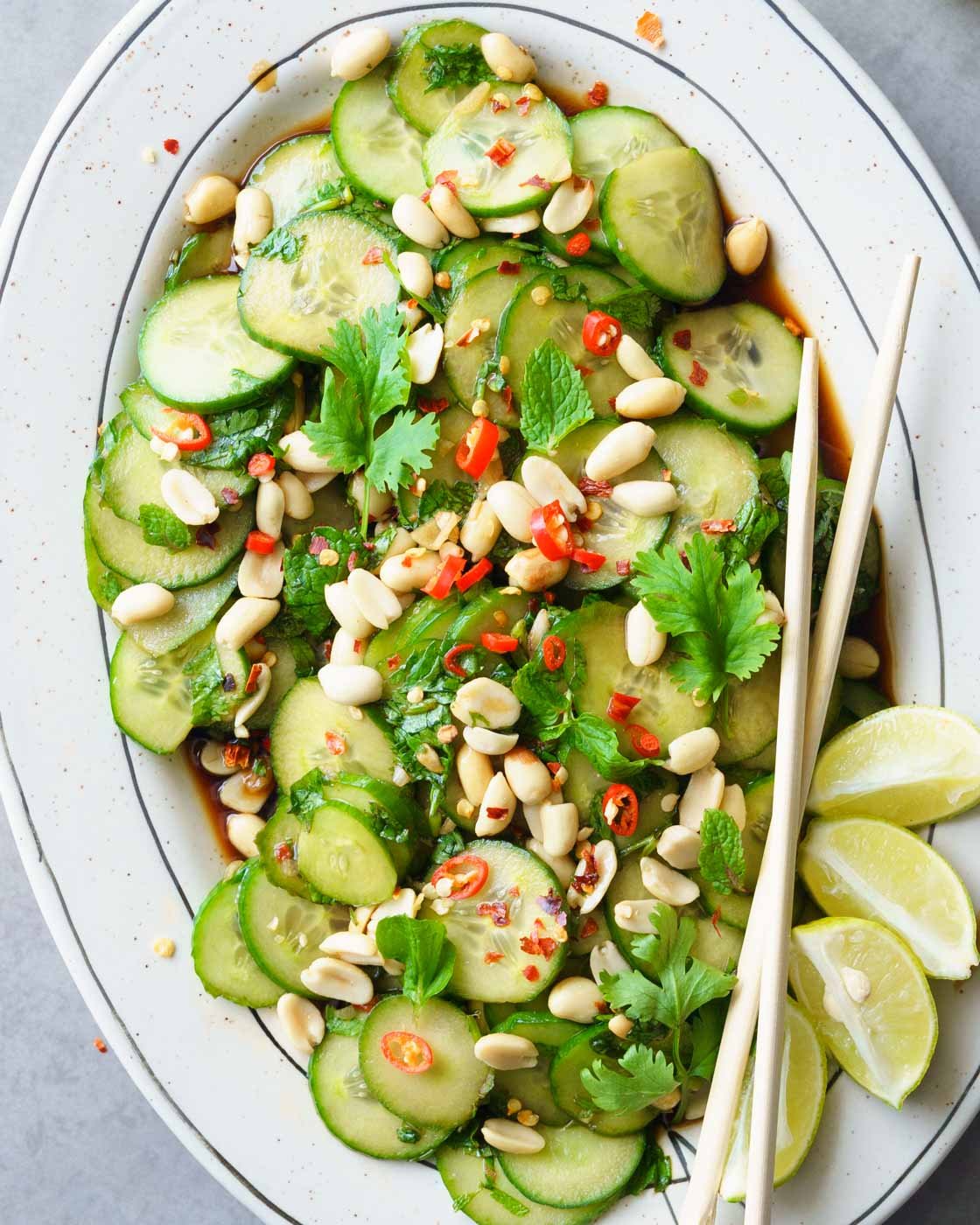 Ingredients
3-4

English Cucumbers

2

tablespoon

Peanuts

roasted skinless

2-3

tablespoon

Coriander

fresh, chopped

2-3

tablespoon

Mint Leaves

Chopped
Dressing
1

Thai Red Chillies

Deseeded & Chopped

¼

teaspoon

Chilli Flakes

1

tablespoon

Sesame Oil

or Avocado Oil

2

tablespoon

Honey

½

teaspoon

Soy sauce

1

tablespoon

Vinegar

2

cloves

Garlic

Minced

2

Lime

- Juiced

1

teaspoon

Brown sugar

Salt to Taste
Instructions
Cut/Spiralize the Cucumbers .Cucumbers can be cut in any way you want- You can just slice them into roundels or chop them up into bite sized pieces.

Mix everything listed in the dressing.Season with salt. Taste check. It should be pretty strong in every aspect.

In a large mixing bowl, add the cucumbers, Cilantro & Mint leaves

Add the dressing to the cucumbers. Give it a mix.

Mix it up and garnish with peanuts.
Notes
The bird eye chilies are super spicy. So
a) Use gloves while handling the chilies(The heat leeches into the skin and it a big big pain!)
b)De seed them
c) If you cant handle spice, do not use them! Use any other fresh red Chilies around you. Or only use chili flakes.
Substitutions & Notes
Fresh Red Chili - You can use any milder red chili too. Removing the seeds of the chili reduces the heat a lot. You can also skip this and use just chilie flakes instead.
Cucumber - English, Persian, Chinese, Japanese, any cucumber with thin skin and less seeds will work.
Soy Sauce- Use coconut Aminos or Tamari for a gluten free option
Vegan Cucumber Salad - The Salad is vegetarian by itself. Just swap out the honey for maple syrup to make it vegan
Serving
For Best results, serve the salad immediately. As the Salad sits, the cucumber looses it's water and becomes a little limp, especially if its been cut too thin. But the taste is nevertheless on point.
It can last on the counter without massive deterioration for 1 hour, after which it gets progressively soggy(but not in edible)
Nutrition
Serving:
1
cup
|
Calories:
142
kcal
|
Carbohydrates:
23
g
|
Protein:
3
g
|
Fat:
6
g
|
Saturated Fat:
1
g
|
Polyunsaturated Fat:
2
g
|
Monounsaturated Fat:
3
g
|
Sodium:
32
mg
|
Potassium:
429
mg
|
Fiber:
3
g
|
Sugar:
14
g
|
Vitamin A:
410
IU
|
Vitamin C:
17
mg
|
Calcium:
61
mg
|
Iron:
1
mg
If you liked the recipe, please leave us a rating
Follow me on Instagram
My handle is @yellowthyme
SaveSave
SaveSave
SaveSave
SaveSave
SaveSave
SaveSave
SaveSave
SaveSave
SaveSave
SaveSave