Chocolate Self Saucing Pudding is such a hypnotic name for a dish that it will creep in your sub conscious and tugs at your heart strings till you end up sleepwalking to the kitchen and making it.
At least thats what happened to me..Thought It was 10 in the morning when I made this but I was utterly sleep deprived and needed a chocolate hug very badly.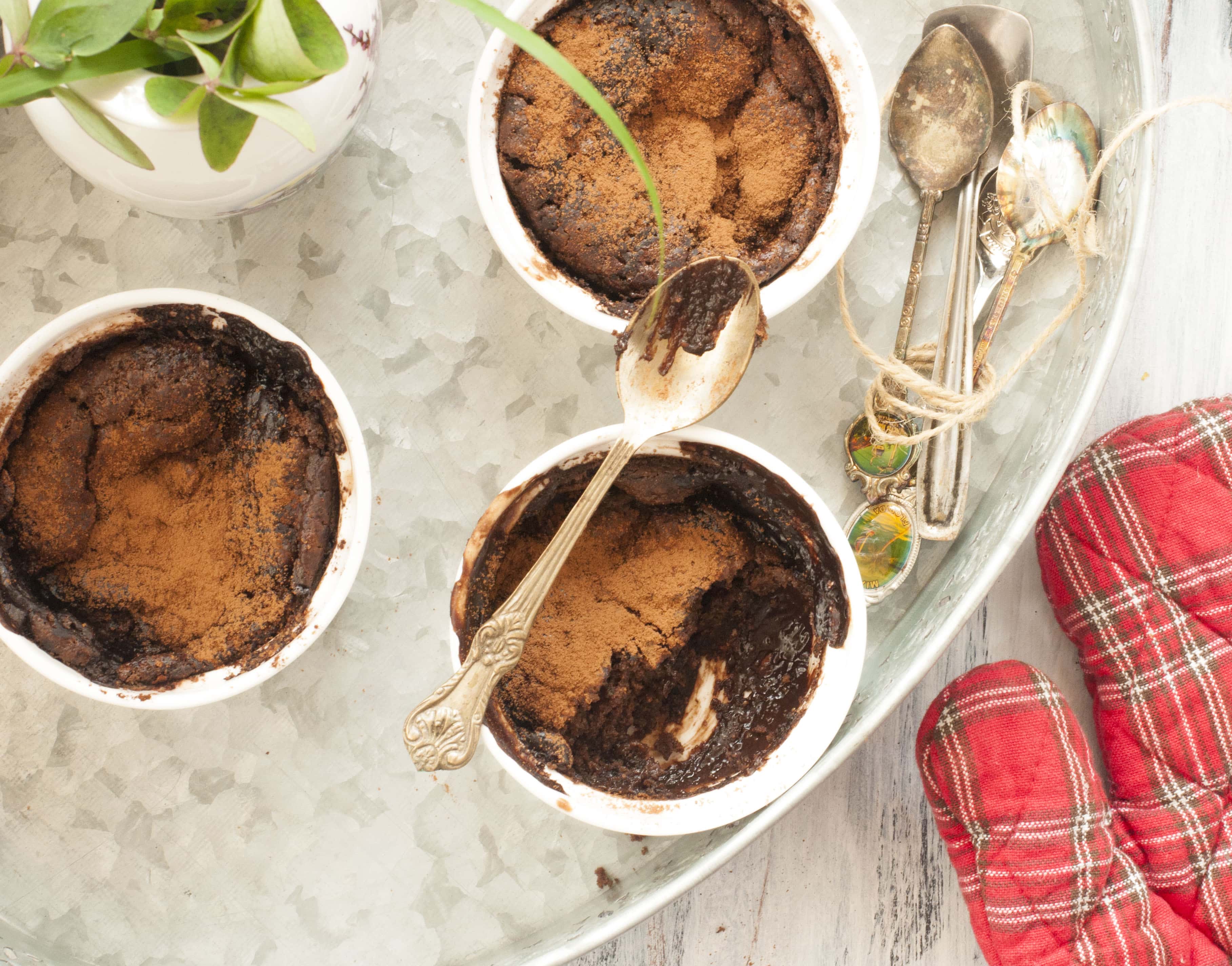 I read this recipe for Chocolate Self Saucing Pudding somewhere and ended up muddling the proportions(I did make note of it though) and ingredients and to my utter delight this is what came out of the oven.A chocolate pudding mixed together in my mixie jar which literally envelopes you in a warm comforting cloud the minute you eat it.
Healthy Self saucing Chocolate and Oats Gluten Free Pudding
Chocolate Self Saucing Pudding doesn't need your Nutella and Chocolate sauce from your fridge, it makes its own sauce,thankyou very much!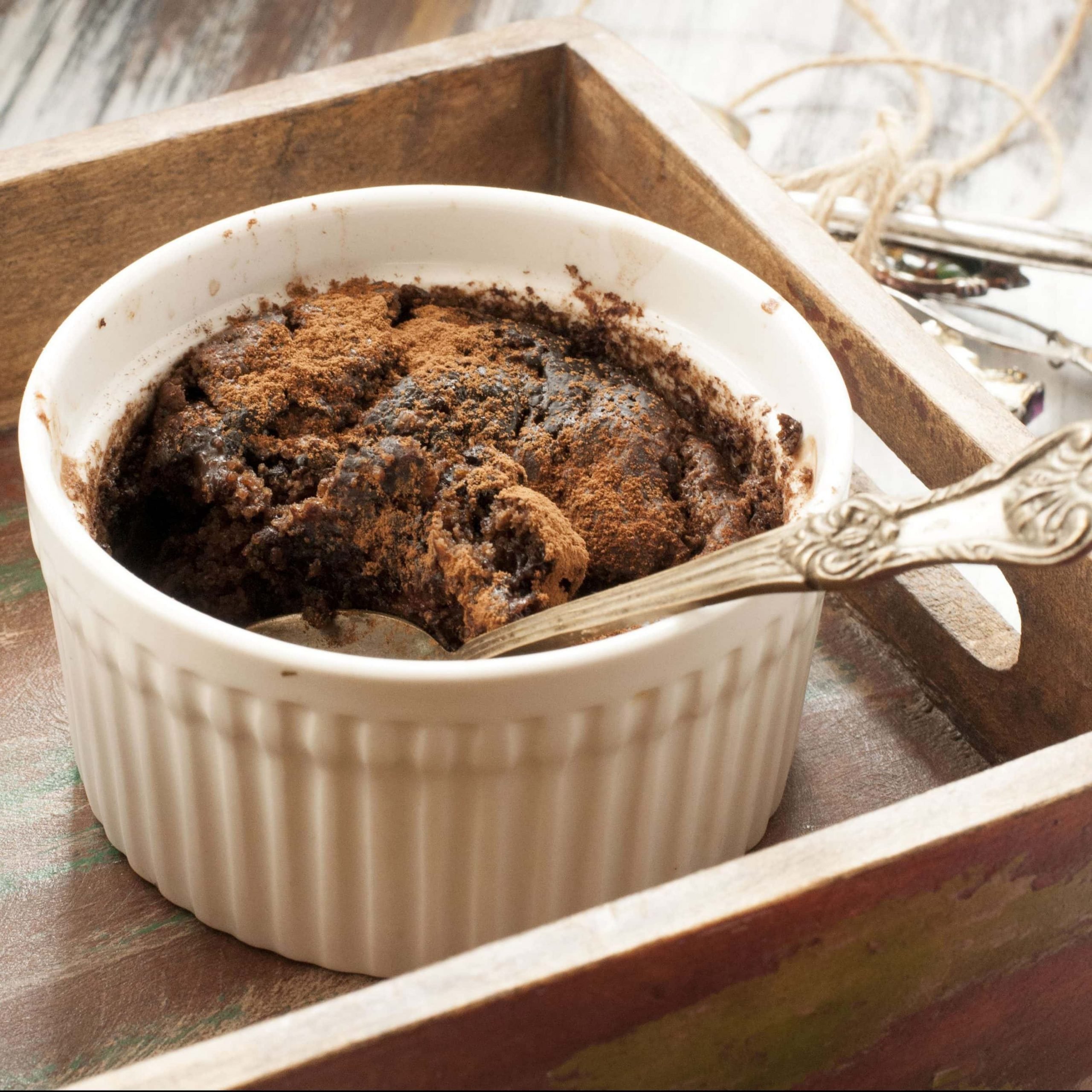 Ingredients
½

cup

oats

1

tablespoon

cocoa powder

1

pinch

salt

¼

cup

Brown sugar

¼

cup

milk

25

g

melted butter/coconut oil

1

teaspoon

vanilla

1

teaspoon

Baking Powder
Topping
2

tablespoon

cocoa sugar mixed

2

tablespoon

Brown Sugar

2

tablespoon

Hot water per ramekin
Instructions
Pulse the oats, cocoa powder,sugar,salt and baking powder in your food processor or mixie.

Add the milk and melted sugar or coconut oil.Pulse again till you have a smooth batter.

Pour the pudding mix in ramekins.

Add the 1 tablespoon cocoa and sugar mix on top of each ramekins.

Pour 2 tablespoon hot water on top.

Bake in a preheated oven at 180 degrees for 15 minutes
Notes
This pudding rises in the oven so only fill up ¾ the cup(including the topping).Its a dark dark chocolate pudding.
If you liked the recipe, please leave us a rating
Follow me on Instagram
My handle is @yellowthyme
SaveSave
SaveSave
SaveSave
SaveSave
SaveSave